SASEC Transport Project Improving Bhutan-India Connectivity Receives Go Signal
24 February 2015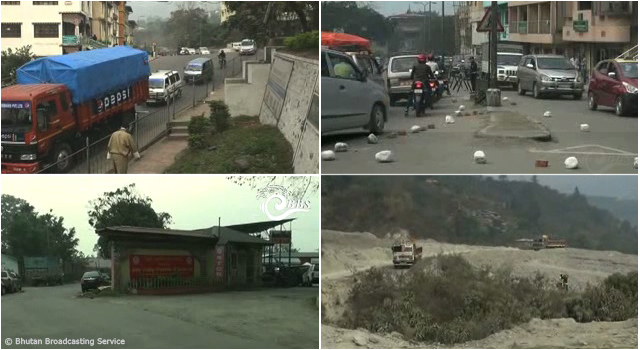 Works to improve road connectivity and facilitate trade between Bhutan and India are set to begin soon along the Phuentsholing-Jaigaon border. An Asian Development Bank-financed project under the South Asia Subregional Economic Cooperation (SASEC) program will construct a bypass road from Jaigaon, India to Pasakha in Bhutan and include a mini-dry port in Phuentsholing. A land customs station will also be constructed in Pasakha to monitor the bypass road.
Road transport remains the dominant mode of transit in landlocked Bhutan. The Pasakha-Jaigaon bypass road will stretch a length of about 6.4 kilometers, boosting connectivity with India and easing traffic congestion in Bhutan by providing an alternate route to vehicles that ply the Phuentsholing-Jaigaon border-crossing point. Currently, about 200 light and heavy trucks use the same access road daily, constraining the flow of trade, and creating heavy traffic.
The planned mini-dry port in Phuentsholing will enable faster Customs clearance of cargo. This new infrastructure will be complemented by reform and policy initiatives underway through the SASEC Trade Facilitation program that will help Bhutan develop a modern, effective Customs administration and streamlined, transparent trade procedures compliant with the Revised Kyoto Convention.
The bypass road, mini dry port, and land customs station are expected to be completed by 2018.
Related Links: