ADB Vice President Speaks at Partnership Summit in India
15 January 2015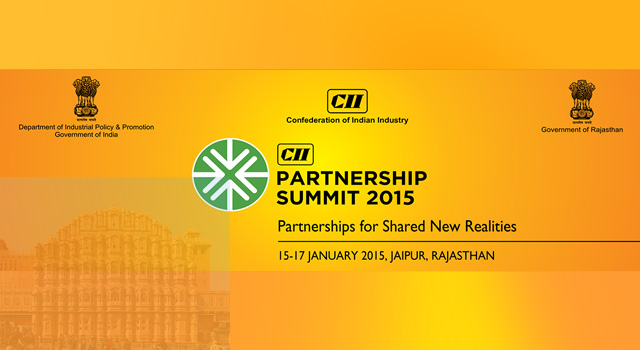 During Plenary Session 5 of the annual Confederation of Indian Industry Partnership Summit, Asian Development Bank (ADB) Vice President Wencai Zhang spoke on growth and cooperation in South Asia. He emphasized the benefits of regional cooperation and cross-border connectivity such as reduction in trade costs, efficiency, and participation in regional and global value chains. Despite South Asia's robust economic growth over the last two decades, it still faces many challenges as a land-locked, agricultural country with high poverty incidence.
ADB supports regional cooperation and integration in South Asia at the subregional level through the South Asia Subregional Economic Cooperation (SASEC) Program, under which 34 investment projects worth more than $6.5 billion have been financed, together with 39 technical assistance projects worth $22 million. Investments to date have focused on transport and energy infrastructure and trade facilitation initiatives for customs modernization.
At the regional level, ADB assists the SAARC Secretariat (SASEC countries, including Afghanistan and Pakistan). Furthermore, ADB assists the BIMSTEC Program (comprising Bangladesh, India, Myanmar, Sri Lanka, Thailand, Bhutan, and Nepal) in inter-regional programs such as the Bangladesh-China-India-Myanmar initiative and its flagship program – the transport corridor between Kolkata and Kunming.
The Partnership Summit was organized in association with the Government of India's Ministry of Commerce and Industry and the Government of Rajasthan.
Related Link:
CII Media Release: Suresh Prabhu to Inaugurate CII's Partnership Summit