India, Nepal Leverage Technology, Launch Cross-border QR Payment Service
8 September 2023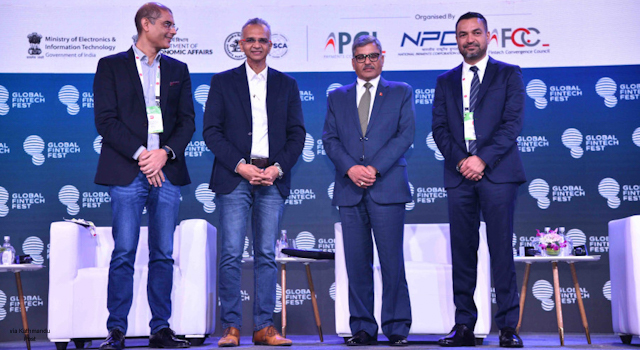 India and Nepal signed an agreement for the cross-border QR payment service at the Global Fintech Fest 2023, a global gathering of fintech visionaries, thought leaders and innovators. The service was launched by NPCI International Payments Ltd (NIPL), the international arm of the National Payment Corporation of India, and the Fonepay Payment Service, Nepal's largest payment network.
The collaboration, which uses a mobile application doubly certified by Fonepay and NPCI, promises to empower millions of consumers and merchants from both countries to securely and conveniently transact through QR codes.
Mr. Biswas Dhakal, chair of Fonepay and President of F1Soft Group, underscored that this remarkable step toward enhancing financial connectivity between Nepal and India will significantly contribute to the growth of trade, tourism, and economic relations between both countries, ultimately fostering prosperity and development.
Representatives from NIPL emphasized that the development signifies a commitment to fintech innovation and strengthening bonds between the two countries. It is envisaged that this partnership will promote greater financial inclusion and economic prosperity.
Related link
Fonepay and NIPL unveil first cross-border QR payment service connecting Nepal and India