India, Nepal Experts Meet to Finalize Pancheshwar Multipurpose Project
22 July 2023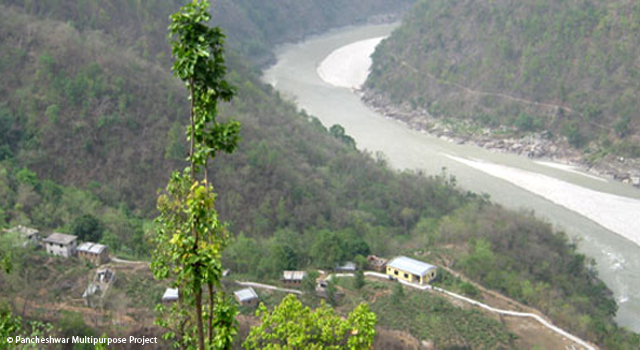 The fourth meeting of experts from India and Nepal on the Pancheshwar Multipurpose Project have agreed to move forward and finalize the Detailed Project Report (DPR) of the 6,480 MW project in Nepal. The project is part of the Mahakali treaty signed by the two countries in February 1996. The project aims to generate power, provide irrigation, and mitigate flooding. India and Nepal agreed to finalize the DPR during the visit of Nepal Prime Minister Pushpa Kamal Dahal to India on 31 May - 3 June 2023.
Mr. Madhu Bhetuwal, joint secretary of the Ministry of Energy of the Government of Nepal, noted that India agreed in principle to increase funding for the project, on account of the bigger benefits India will accrue from the project in the areas of irrigation and flood control.
The Water and Power Consultancy Services (WAPCOS) of India prepared and submitted the project DPR in 2016. Following the latest meeting, the agency was tasked to revise the DPR according to agreements reached in current and past meetings. The target set for the finalization of the DPR is in early August.
Related links
After three decades in limbo, India and Nepal rekindle Pancheshwar hydro-project
India to invest more in Nepal's Pancheshwar Multipurpose Project
Nepal, India to finalise detailed project report of Pancheshwar Multipurpose power plant
India to invest more in Nepal's Pancheshwar Multipurpose Project