ADB to Support Improved Customs and Logistics in Nepal
29 June 2023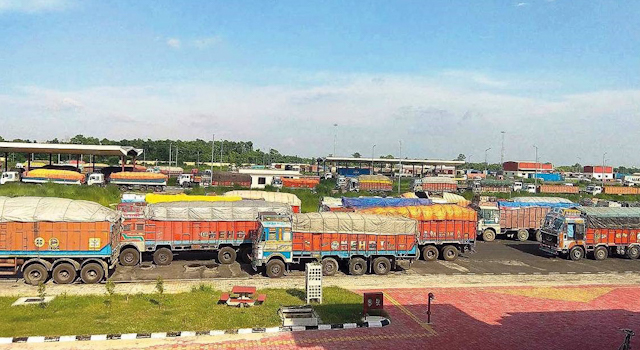 The Asian Development Bank (ADB) approved a project loan to support continuing reforms in Nepal customs on 29 June 2023. The financing assistance worth $50 million will enhance policy reforms in customs and logistics to help boost the country's domestic and international trade. The SASEC Customs and Logistics Reforms Program (Subprogram 1) in Nepal will help implement the Government of Nepal's Customs Reform and Modernization (CRM) Plan 2021-2026 and improve the country's trade logistics through the preparation and implementation of a new Trade Logistics Policy (TLP) 2022.
Mr. Thiam Hee Ng, Director of Regional Cooperation and Operations Coordination, ADB South Asia Department, underscored that the development of Nepal's trade and industry sector will boost competitiveness and help steer the country toward sustainable economic growth. Improved trade facilitation can boost exports and help address Nepal's balance of payment.
The program covers policy reforms in customs and logistics under two reform areas. Reform area 1 focuses on the improvement of customs processes to address constraints such as lack of digitalization and need for timely valuation of imported products. Expected outcomes under reform area 1 includes
Assistance to the Department of Customs, under the Ministry of Finance, in implementing the CRM plan, 2021–2026, covering electronic payments, paperless export processes, post-clearance audits, documentation reduction, and valuation;
Introduction of electronic payments for customs and the establishment of paperless export processes; and
Amendment of the Customs Regulation 2007 to reduce documentation requirements for exports.
Reform area 2 focuses on the development and strengthening of the logistics sector, with the aim of improving the country's logistics facilities and infrastructure, organizing logistics operators, and establishing a regulatory framework for the logistics industry. Expected outcomes under reform area 2 includes
Providing support to the Ministry of Industry, Commerce and Supplies in developing TLP 2022, the first comprehensive framework for logistics industry development in Nepal. This new policy envisages a modern, efficient, integrated, and sustainable logistics subsector;
Mechanisms to facilitate national planning to augment sustainable and climate- and disaster-resilient infrastructure for the logistics sector (transport and storage), considering the country's vulnerability to climate change
Introducing technical standards of logistics infrastructure and equipment harmonized with the country's key trading partners such as India and Bangladesh to logistics operators and related service providers;
A logistics information portal to provide a one-stop online window for information related to different aspects of logistics; and
Capacity development plan for logistics SMEs, including women's enterprises.
Related links
ADB Approves Support for Strengthening of Customs and Logistics Sector in Nepal
Project Data Sheet: Nepal: South Asia Subregional Economic Cooperation Customs and Logistics Reforms Program (Subprogram 1)
Report—Nepal: South Asia Subregional Economic Cooperation Customs and Logistics Reforms Program (Subprogram 1)