Bangladesh, India Hold 21st meeting of the Joint Steering Committee on Cooperation in the Power Sector
4 May 2023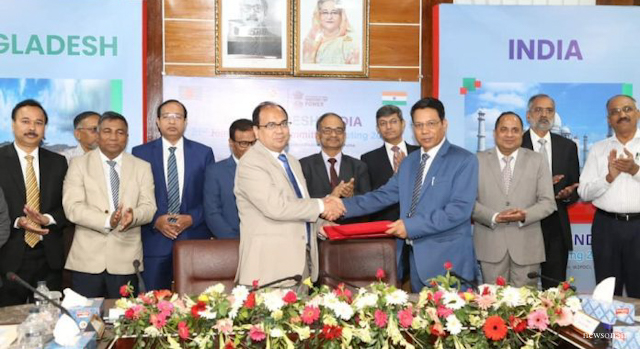 The 21st meeting of the Bangladesh-India Joint Steering Committee on Cooperation in the Power Sector was held at Khulna, Bangladesh, on 4 May 2023.
Mr. Alok Kumar, Power Secretary of the Government of India, led the Indian delegation. Mr. Habibur Rahman, the Power Secretary of Bangladesh led the Bangladesh side.
The meeting reviewed the following:
Progress of the ongoing activities related to mutual cooperation in the power sector;
Implementation of the Katihar-Parbatipur-Baranagar 765 KV transmission line between India and Bangladesh;
Joint development of cross-border trade projects and energy efficiency projects in Bangladesh;
Issues related to the agreement for the import of 500 MW of hydropower produced in Nepal by GMR to Bangladesh through India;
Tripartite investment of Bangladesh, India, and Bhutan in hydropower projects in Bhutan, and import of produced electricity to Bangladesh; and
Progress in the implementation of the 2nd Unit of the 1320 MW Rampal Maitree Super Thermal Power Plant at Bagerhat.
Related links
India-Bangladesh head for seamless transit after Shah clears decks for second land border terminal
India-Bangladesh review energy cooperation, power interconnection project