Bangladesh Offers India Use of Chattogram and Sylhet Ports
19 March 2023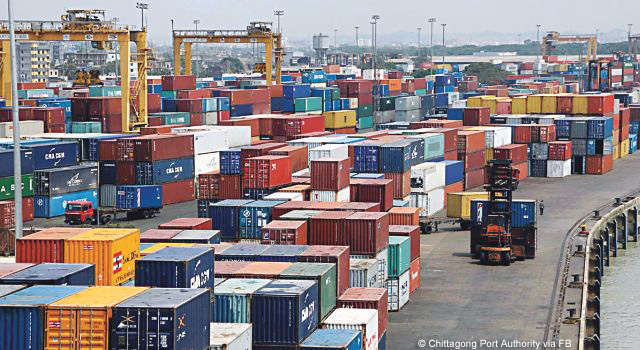 Bangladesh Prime Minister Sheikh Hasina remarked that India can utilize Bangladesh's Chattogram and Sylhet ports, during a visit by Mr. Ram Madhav, Member of the Governing Council of India Foundation, who called on the Prime Minister.
She stressed the need to boost connectivity to further grow the region's trade and commerce and enhance people to people linkages. Access to the two ports would mutually benefit both Bangladesh and India.
Mr. Madhav expressed appreciation for the huge socioeconomic advancement in Bangladesh, and remarked on the excellent friendship between Bangladesh and India, which he hoped will continue in future.
Related links
PM Hasina offers India to use Chittagong, Sylhet ports
Bangladesh PM Sheikh Hasina offers India to use Chattogram, Sylhet ports