ADB to Support India's Priority Development Needs
21 February 2023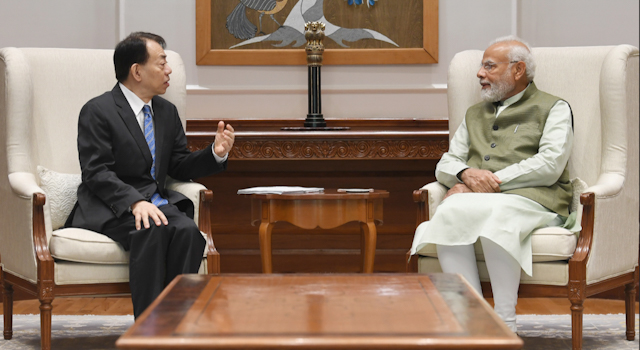 Mr. Masatsugu Asakawa, Asian Development Bank (ADB) President, conveyed to India Prime Minister Narendra Modi ADB's intention to scale up assistance to India over the next five years to support India in meeting its priority development needs. He noted that ADB is willing to provide $20 billion–$25 billion in resources to further India's aspirations for fast, inclusive, and green growth.
The two leaders met in New Delhi, India, on 21 February 2023, to discuss a range of issues, including India's infrastructure and social development and climate actions, and ADB-India country partnership strategy for 2023–2027, which is being finalized.
Mr. Asakawa emphasized ADB's continued commitment to its long and valuable partnership with India. Enhancing this partnership will help tackle the region's complex development challenges.
He remarked that ADB will provide multifaceted support for India's key priorities, including support for infrastructure development under the Prime Minister's Gati Shakti (National Master Plan for multimodal connectivity) initiative and building future cities.
ADB is also committed to help India fulfill its global climate action commitments, including the decarbonization of transport and the clean energy transition. Climate change adaptation actions are also being planned through projects, such as agriculture value chain development. 
Mr. Asakawa also met with Ms. Nirmala Sitharaman, Finance Minister of the Government of India. In the meeting, he outlined ADB efforts to achieve annual regular lending of $4 billion from its sovereign operations in the next few years.  
India's Ministry of Finance, in a series of tweets, also noted that the ADB President and India Finance Minister discussed the establishment of the SASEC Secretariat at the ADB India Resident Mission.
Related links
ADB president meets PM Modi, proposes $25 bn support to India's development priorities