India to Encourage Investments in Sri Lanka's Energy, Tourism, Infrastructure
19 January 2023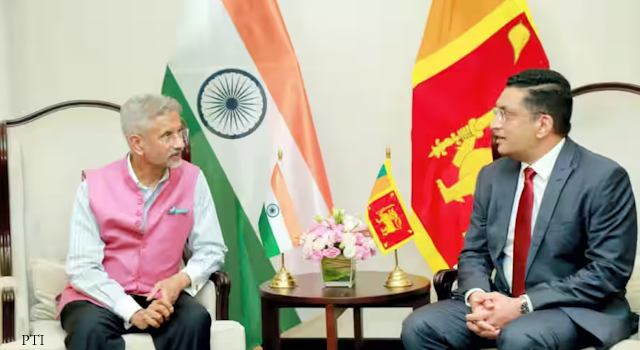 Mr. S. Jaishnakar, External Affairs Minister of the Government of India, met with Mr. Ali Sabry, Foreign Minister of the Government of Sri Lanka, on 19 January 2023. They discussed cooperation in infrastructure, connectivity, energy, industry, and health.
During a press conference, the Indian External Affairs Minister underscored India's commitment to boosting its investments in Sri Lanka to help hasten the country's economic recovery,
Mr. Jaishankar noted that India will encourage greater investments in the Sri Lankan economy, especially in core areas like energy, tourism and infrastructure.
His visit follows his earlier travel to Sri Lanka in January 2021 and March 2022. Mr. Jaishankar also called on Sri Lanka President Ranil Wickremesinghe and Sri Lanka Prime Minister Dinesh Gunawardena.
Related links
Jaishankar discuss cooperation in infrastructure, connectivity, energy, with his Lankan counterpart Sabry
India vows to boost investments in Sri Lanka as foreign minister Jaishankar visits
Jaishankar meets Sri Lanka's High Commissioner, bilateral ties discussed