Bangladesh Re-opens Banglabandha Land Port to Acrylic Yarn Import from Nepal
10 January 2023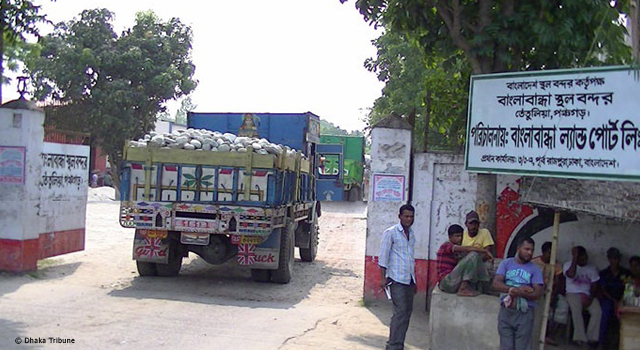 Bangladesh has opened its Banglabandha Land Port for the import of acrylic yarn from Nepal, ending a 17-year-long restriction. A statutory regulatory order was issued by Bangladesh's National Board of Revenue on the matter on 28 December 2022.
The Nepal Embassy in Dhaka tweeted that they are confident the move will be an important breakthrough to boost Nepal-Bangladesh Trade.
Mr. Navaraj Dhakal, spokesperson of the Ministry of Industry, Commerce and Supplies of the Government of Nepal, shared that this issue is one of the main agendas put forth in majority of the bilateral talks between Nepal and Bangladesh.
Mr. Suyash Khanal, deputy executive director of the Trade and Export Promotion Center of Nepal, underscored that Bangladesh is a potential market for Nepali yarn worth billions of rupees, if Bangladesh allows easy access to Nepali products.
Related links
Bangladesh lifts ban on Nepali yarn import via land port
Banglabandha port reopened to import yarn from Nepal