Bhutan and India Add Two More Trade Routes
13 December 2022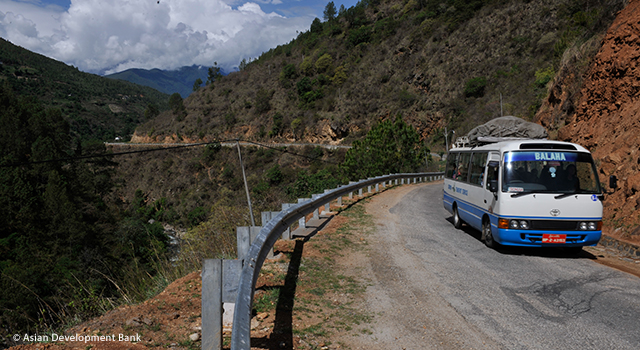 Two new formal trade points between Bhutan and India have been approved—in Bhutan's Lhamoidzingkha, Dagana, and in Chhuchungsa, Samtse. These routes would be operational after their official inauguration in January 2023, according to a report by Kuensel.
The new trade routes are set to reduce costs for exporters in these areas that trade via Phuentsholing. For traders in Lhamoidzingkha, goods export will now only take two hours—a significant reduction from the two days required via Phuentsholing. Lhamoidzingkha-Kulkuli route is a seasonal trade route—open every August to March—for the export of oranges.
Chhuchhungsa shares a close border with Nagarkata in India.
The news report also highlighted that the Government of India on 8 December gave notification that Kulkuli Land Customs Station and Nagarkata Land Customs Station in West Bengal have been upgraded as full time Land Customs Stations without any commodity restrictions.
New North-South Road Corridor in Bhutan with Links to Lhamoizingkha
On 21 November 2022, the Dagapela-Dalbari secondary national highway was also inaugurated in Bhutan. The 80.58 km road, financed by the Facility for Infrastructure Development of the Netherlands, opens a new north-south road corridor by linking the existing Sunkosh- Dagana road in the North to Lhamoizingkha-Kerabari road in the South.
The new highway is expected to improve trade and serve as a tourist entry and exit point through Lhamoizingkha, which shares a border with India.
Mr. Tandi Dorji, Foreign Minister of the Government of Bhutan, noted that they are in talks with the Government of India to recognize this place as an entry and exit point. Opening the border from Lhamoidzingkha would help improve economic prospects. It could also help boost tourism in the region since Dagana has many pilgrimage sites.
Related links
Bhutan opens two more formal trade routes with India
Dagapela-Dalbari SNH opens after several delays
Bhutan opens two formal trade routes with India