India, Sri Lanka Reopen Chennai-Jaffna Flights
12 December 2022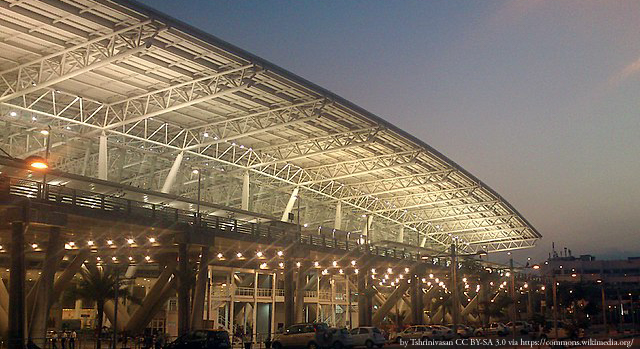 Direct flight services between Chennai, India, and Jaffna, Sri Lanka, resumed on 12 December 2022, after being halted for close to three years due to the COVID-19 pandemic.
In a tweet, Mr. Mohamed Uvais Mohamed Ali Sabry, Foreign Minister of the Government of Sri Lanka shared, "Direct flights between Jaffna and Chennai resumed this morning with the first flight from Chennai landed at Palali International Airport; Alliance Air will operate 04 weekly flights between Palaly and Chennai." Alliance Air is an Air India subsidiary.
South India and Northern Sri Lanka have close cultural and religious ties. Resumption of flights is expected to boost tourist arrivals between the two countries and may also attract investment to Jaffna and other parts of Sri Lanka's northern province. It is also expected to open business and trade opportunities between India and Sri Lanka.
India and Sri Lanka jointly funded the redevelopment of the airport in 2019. The flight route was officially launched in November of that year—revived after four decades of closure—and after a trial in October. It operated until March 2020, when flights were discontinued due to the pandemic.
Related links
Chennai-Jaffna flights resume today after Covid break
India, Sri Lanka Resume Direct Flight Service Between Chennai And Jaffna