Trial Runs to Link India's Northeastern Region via Bangladesh Ports Concludes
7 November 2022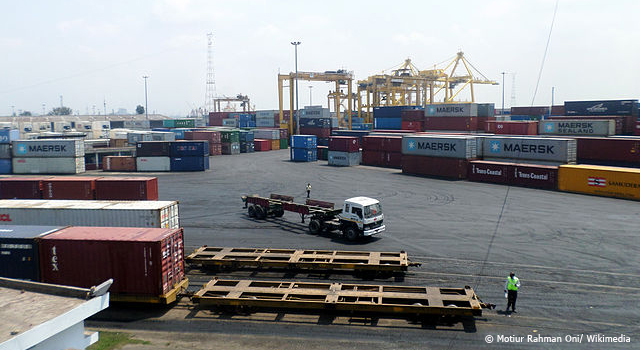 The fourth and final trial run to connect Bangladesh's Chattogram and Mongla ports to India's northeastern states concluded on 7 November 2022, ahead of its December schedule. A tea container from Assam reached Kolkata via Bangladesh ports.
The trial runs were conducted to iron out issues related to transshipment of goods, and align the immigration and customs arrangements in both countries.
"The initiative will help boost business flow to the northeast on inland waterways via the India-Bangladesh Protocol Route and help reduce the cost of freight," Mr. L Haranadh, Chairman of Syama Prasad Mookherjee Port (SMP, formerly the Kolkata Port Trust). SMP executed the trial runs via the protocol route.
The decision to conduct the trial runs to link Bangladesh's land and sea ports to India's northeastern region was undertaken at the 13th India-Bangladesh Joint Group of Customs meeting held in March.
India has offered a grant to Bangladesh to support dredging to smoothen the movement of vessels, according to news reports.
Related links
India concludes trans-shipment trial runs using Bangladeshi ports
Planned Trial Runs Set to Help Smoothen Transshipment of Cargo to India's Northeastern Region via Bangladesh