Indian Railways Delivers SUVs from India to Bhutan via Rail and Road
29 October 2022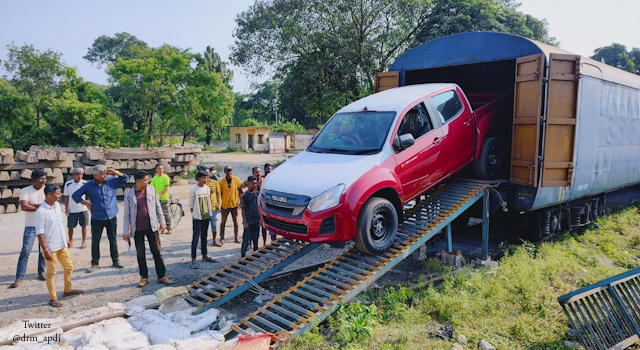 Indian Railways successfully delivered 75 sports utility vehicles (SUVs) by rail and road to Bhutan—its first delivery to Bhutan via multimodal route. The SUVs were loaded at the Walajabad terminal, Chennai, bound for Hasimara station, Alipurduar. On 28 October 2022, upon arriving at Hasimara, the SUVs were loaded on trucks en route to Bhutan via road. Hasimara is an Indian town strategically located around 20km from an India-Bhutan border. Its nearest Bhutanese town is Phuentsholing.
Mr. Dilip Kumar Singh, divisional railway manager of Alipurduar division of the Northeast Frontier Railway of India, highlighted that the event was historical for Alipurduar railway division. He hoped that the initiative would pave the way for more imports to Bhutan through Hasimara. He added that they are developing the infrastructure at Hasimara railway station. There are also plans to build a warehouse in collaboration with the Central Warehousing Corporation.
Mr. Rama Shankar Gupta, general secretary of the Jaigaon Merchants' Association, was quoted as saying that importing vehicles through this route would boost the local economy and can create earning opportunities for transporters and workers.
Related links
Cars exported to Bhutan via Hasimara
Indian Railways goes International; Delivery of 75 utility vehicles from Chennai to Bhutan for the first time