Bangladesh and Nepal Officials Emphasize Increasing Energy, Trade, Tourism Collaboration
5 August 2022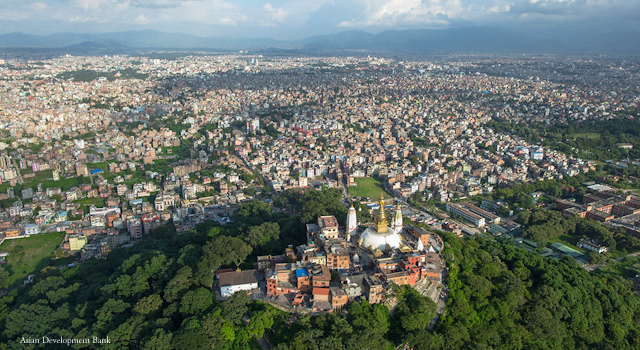 Officials of the Governments of Bangladesh and Nepal attended a luncheon hosted by Mr. Md Shahriar Alam, State Minister for Foreign Affairs of the Government of Bangladesh. The event emphasized increasing collaboration between Bangladesh and Nepal in sectors such as hydropower, tourism, connectivity, trade, and people-to-people linkages.
Ms. Pabitra Niroula Kharel, Chairperson, International Relations Committee House of Representatives of the Federal Parliament of Nepal, underscored the need for Bangladesh and Nepal to gear up for development partnership through meaningful cooperation in the areas of trade, tourism, connectivity, education and clean energy. She led the Nepal delegation comprising members of the parliament.
Ms. Kharel remarked on their complementarities in the energy sector, saying that both countries can benefit from cooperation, with Nepal's tremendous hydropower potential and Bangladesh's huge potential in natural gas. She was happy to learn about the positive direction of discussions and cooperation on energy through bilateral mechanisms.
On tourism, she called for strengthening cooperation, promoting joint packages and publicity.
She invited investors from Bangladesh to invest on a greater scale in the national priority sectors of Nepal, which includes hydropower, tourism, infrastructure, ICT.
The special meeting also included Mr. Nasrul Hamid, State Minister for Power, Energy and Mineral Resources of the Government of Bangladesh, Mr. Masud Bin Momen, Foreign Secretary of Bangladesh, Ms. Mashfee Binte Shams, Secretary (East) Bangladesh Ministry of Foreign Affairs, Mr. Md Habibe Millat, Member of Parliament of the Government of Bangladesh, as well as other senior officials of the Bangladesh foreign ministry and Nepal embassy.
Related link
Trade, Connectivity, Tourism: Bangladesh, Nepal seek greater collaboration