India and Maldives Laud Growth in People-to-People Linkages
2 August 2022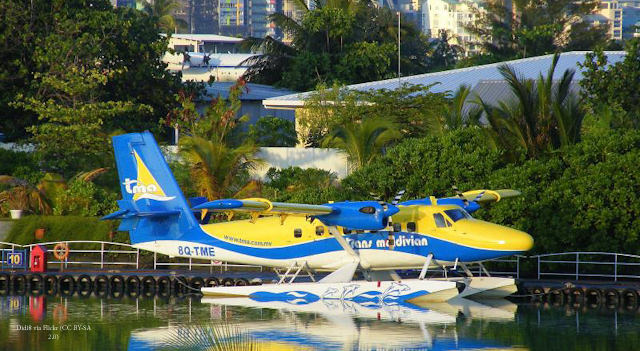 Maldives President Ibrahim Mohamed Solih's visit to India highlighted the growth in people-to-people ties between India and Maldives. India has become the top source for Maldives' tourism market. According to the press release, implementation of visa-free travel, improved air connectivity, exchange programs, and promoting cultural and economic linkages helped boost tourism.
President Solih and India Prime Minister Narendra Modi acknowledged the role of the bilateral air travel bubble created during the pandemic in the expansion of tourism ties.
The two countries agreed to consider further measures to boost bilateral travel and tourism and encourage economic inter-linkages.
Encouraging Private Sector Cooperation
On encouraging private sector engagement, the two leaders noted that cross-border investments and partnerships in fisheries, infrastructure, renewable energy, tourism, health, and IT as key sectors for greater economic linkages between the two countries. Both leaders acknowledged India's potential as a frontier market for Maldivian tuna products under the South Asia Free Trade Area (SAFTA).
Direct Cargo Vessel Service
Both leaders expressed satisfaction at the growth in bilateral trade. Prime Minister Modi and President Solih noted the direct cargo vessel service between India and Maldives, which began operating in September 2020. They expressed hopes that it will further enable increased bilateral trade.
Beneficial Partnership
President Solih's visit highlighted the bilateral partnership between India and Maldives, which is underpinned by geographical proximity, historical, cultural ties, and shared values. Prime Minister Modi emphasized that Maldives occupies a special place in India's "Neighborhood First" policy, and President Solih reaffirmed his Government's "India-First Policy." They expressed satisfaction at the rapid expansion of their bilateral cooperation in recent years, and reiterated their commitment to further strengthen and deepen this mutually beneficial comprehensive partnership.
President Solih thanked India for standing by the Government and the people of Maldives during the COVID-19 pandemic. This included assistance in the form of medical and financial support to cushion health and economic fallouts caused by the COVID-19 pandemic. Prime Minister Modi congratulated President Solih and the people of Maldives for their resilience, the successful vaccination drive, and the solid economic rebound post-pandemic.
Maldives President Solih's August 2022 visit to India marks his third official visit. He was invited by India Prime Minister Narendra Modi. Accompanying Maldives' leader were Mr. Ibrahim Ameer, Minister of Finance of the Government of Maldives; Mr. Fayyaz Ismail, Minister of Economic Development of the Government of Maldives; Ms. Aishath Mohamed Didi, Minister of Gender, Family, and Social Services of the Government of Maldives, and a business delegation.
The Maldives President also met with India President Droupadi Murmu, India's 15th President.
Related links
Photo by Didi 8 via Flickr