Maldives' Hanimaadhoo International Airport Redevelopment Project Awarded to Indian Firm
10 August 2022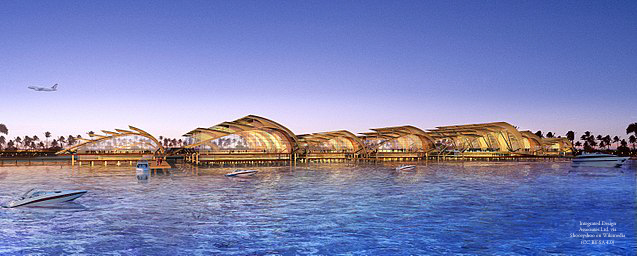 Maldives' Hanimaadhoo International Airport will be redeveloped by JMC Projects Limited of India. According to Maldives' Economic Ministry, the project was awarded to JMC for $136.6 million.
The Hanimaadhoo International Airport is being redeveloped under a $800 million line of credit by the Exim Bank of India. The redevelopment project will include:
Expansion of the airport runway to 2.46 km
Brand new terminal with a capacity to accommodate 1.3 million passengers annually
Airside, landside, and building infrastructure upgrades
Construction of two taxiways which are 164 meters long, 34 meters wide, and 5.5 meters on either side
Construction of a 10,230 sqm building including land and seaside connectivity and passenger facilitation
Construction of an apron of approximately 58,000 sqm
Establishment of a suitable passenger terminal for the operations of code aircraft
The airport reconstruction is set to begin later this year and reach completion by 2024.
Related link
Hanimaadhoo Airport redevelopment awarded to India's JMC Projects