Bangladesh Railways to Convert the Dhaka-Chattogram Railway Line to Broad Gauge
27 August 2022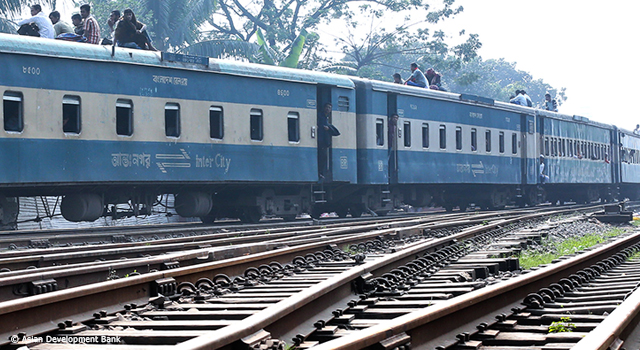 Bangladesh Railways plans to convert the Dhaka-Chattogram railway line from meter gauge to broad gauge by 2027 with potential financing from the Asian Development Bank (ADB).
Railway lines to be converted include the Laksham–Chattogram route and Tongi–Akhaura.
Conversion of the railway line would enable direct rail links between Chattogram and Rajshahi, and Chattogram and Khulna.
Conversion to broad gauge will allow high-speed trains to be used on the Dhaka-Chattogram route. This will help reduce the travel time by about an hour, and enable the trains to transport 30% more passengers and goods, according to railway officials.
According to the report, ADB will provide $300 million loan for the Laksham-Chattogram dual gauge project and $200 million for the first phase of the Tongi-Akhaura dual gauge project in 2024.
Related link
Dhaka-Ctg rail line to be broad gauge by 2027