Maersk Completes First India-Bangladesh Freight via Inland Waterway Transit
25 July 2022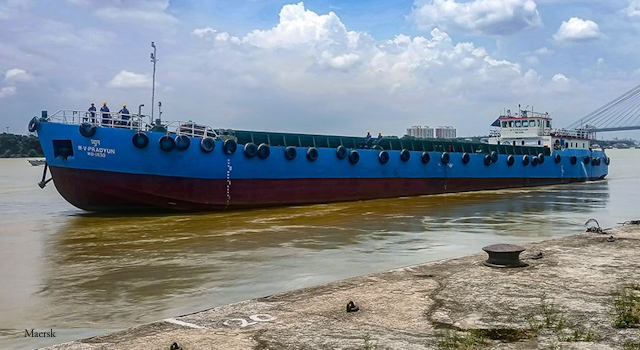 Maersk, a global container shipping line and vessel operator, successfully completed its first India-Bangladesh inland waterway freight of containerized cargo. The company transported 50 container TEUs (twenty feet equivalent units) of beverages from Kolkata, India, to a river port near Dhaka, Bangladesh, using India's National Waterways 1.
The inland waterway modality has opened a faster and more reliable cross-border solution, underscored the company. It addresses the bottleneck at the land border between the two countries. It is also quicker and more reliable, especially in monsoons.
Maersk also noted that the Governments of Bangladesh and India are encouraging use of waterways, and have recently strengthened the customs processes further to enhance the ease of doing business. Furthermore, it added that inland waterway also boosts connectivity to landlocked Bhutan.
Related link
Maersk creates a fast and reliable India-Bangladesh cross-border logistics solution using inland waterways