Assam Chief Minister Highlights Potential of India's Northeastern Region to Boost Trade and Commerce with ASEAN and BBN Countries
29 July 2022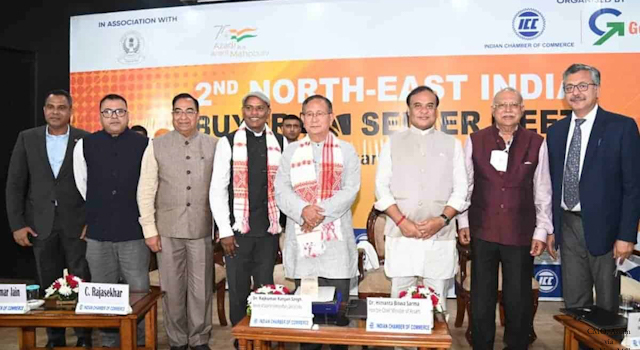 Improved connectivity between India and nations of Southeast Asia has hugely benefitted the country's northeastern region, according to Mr. Himanta Biswa Sarma, Chief Minister of Assam. He was speaking as the chief guest in the 2nd Northeast India buyer-seller meet organized by the Indian Chamber of Commerce, held on 28 July 2022 in Guwahati, India.
Mr. Sarma underscored that bilateral and multilateral connectivity initiatives, including the India-Myanmar-Thailand Trilateral Highway, have "given rise to new hope" in Assam. He noted in the meeting the ongoing survey and planning work on the Imphal-Moreh Railway line. He also reported that developing the northeast economic corridor is being actively considered. This is set to link markets in Bangladesh and the ASEAN, boosting trade and commerce.
The Chief Minister emphasized at the meet that India's northeastern region can play a pivotal role in strengthening Indo-ASEAN and Indo-BBN relationship as a gateway to the Southeast Asian nations, and as a springboard to facilitate bilateral trades and commerce. The region is strategically located, sharing borders with Southeast Asian countries; Bangladesh, Bhutan, and Nepal; and the People's Republic of China.
Mr. Sarma also advocated for the reworking of the custom tariff system for the mutual development of all, pointing to the illegal movement of goods from across the border.
Related link
Assam CM advocates rework on custom tariffs for mutual benefits with ASEAN, BBN nations