Planned Trial Runs Set to Help Smoothen Transshipment of Cargo to India's Northeastern Region via Bangladesh
27 July 2022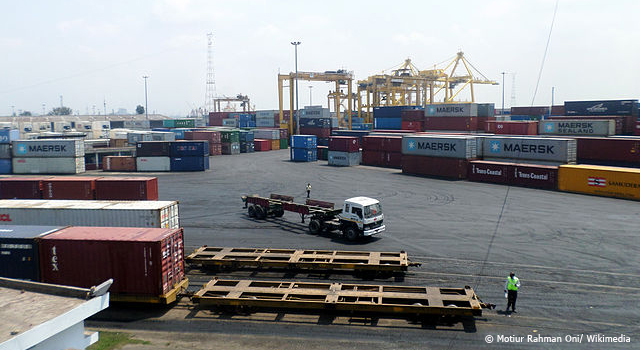 The Governments of Bangladesh and India are preparing to conduct comprehensive trial runs for the transshipment of cargo to India's northeastern regions via Bangladesh's Chattogram and Mongla ports.
The planned trial runs aim to iron out issues related to transshipment of goods, and align the immigration and customs arrangements in both countries. The run will also explore several land routes leading to the northeastern states of Meghalaya and Tripura for the movement of goods
In 2018, Bangladesh and India entered into a bilateral agreement for the use of the Chattogram and Mongla Ports to allow the movement of goods between India's northeastern region and the rest of the country. The agreement envisages transshipment of goods via the following land routes:
Agartala via Akhaura
Dawki via Tamabil
Sutarkandi via Sheola
Srimantapur via Bibirbazar
Bangladeshi vehicles will carry out transportation within Bangladesh, until the Bangladesh-Bhutan-India-Nepal motor vehicles agreement (BBIN MVA) is finalized.
Transshipment of goods to India's northeastern states via Bangladeshi ports will boost connectivity in the subregion. The land route between Kolkata and key cities in the northeast covers a distance of more than 1,200 kilometers. Use of Chattogram and Mongla ports will reduce the distance by almost half. The transshipment arrangement will help facilitate the movement of heavier cargo at a lower cost and also boost business services and the logistics sector in Bangladesh.
In July 2020, India conducted a trial transshipment of goods from Kolkata to Tripura via Chattogram port. A shipment of iron rods and pulses was shipped from Haldia port to Chattogram port and then transported via land to Tripura. However, the COVID-19 pandemic disrupted other planned trial runs.
Related link
Connecting North-Eastern States Via Chattogram And Mongla Ports