Mitali Express Commences Operations and Links Northern West Bengal to Dhaka
1 June 2022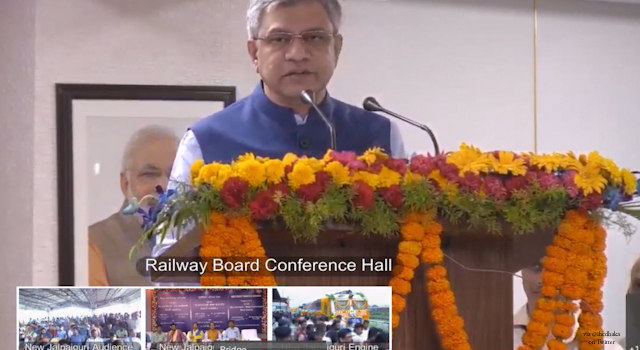 Railway ministers of India and Bangladesh virtually flagged off the Mitali Express on 1 June 2022. The newest passenger rail service between the two countries started its maiden trip from the New Jalpaiguri Railway Station in West Bengal, bound for Dhaka, the capital city of Bangladesh.
In a statement, the Railway Ministry of India underscored that Mitali Express will boost both countries' tourism by connecting Bangladesh with northern West Bengal and the northeastern region of India. It also provides Bangladeshis access to Nepal via India by rail. Northern West Bengal offers destinations such as the Darjeeling Hills and forests and tea gardens in Dooars.
On 29 May 2022, Bangladesh and India resumed passenger train services through the Maitree Express and the Bandhan Express. The Maitree Express travels between Dhaka, Bangladesh, and Kolkata, India. Bandhan Express runs between Khulna, Bangladesh, and Kolkata. These passenger train services were put to a halt for two years due to the coronavirus disease (COVID-19) pandemic.
Related links
Third India-Bangladesh Passenger Train, Mitali Express, Flagged Off Today
India reboots rail ops to strengthen links with B'desh
Passenger Train Services between Bangladesh and India Resume Operation