Passenger Train Services between Bangladesh and India Resume Operation
29 May 2022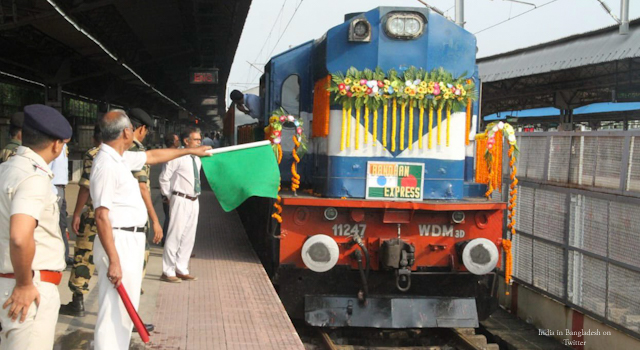 Two passenger train service between Bangladesh and India resumed operations on 29 May 2022.
The Maitree Express, which travels between Dhaka, Bangladesh, and Kolkata, India, left from Dhaka Cantonment Railway station. It departed with 165 passengers onboard. The Maitree Express is expected to run five days a week, according to Dhirendra Nath Majumder, Director General of Bangladesh Railways.
The Bandhan Expressm which runs between Khulna, Bangladesh, and Kolkata, departed at 7:10 am from Kolkata. Bandhan Express will run two days a week.
These passenger train services were put to a halt for two years due to the coronavirus disease (COVID-19) pandemic.
A new Bangladesh-India passenger train service, the Mitali Express, will start operating on 1 June 2022. The Mitali Express will run between New Jalpaiguri in West Bengal, India, and Dhaka, Bangladesh.
Related links
India-Bangladesh train services resume after two years: Officials
India-Bangladesh 'Bandhan Express' train services resume after two years