Bangladesh Offers India Access to Chattogram Port
28 April 2022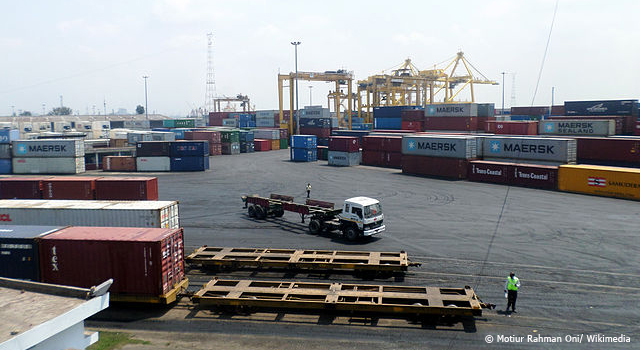 Mr. S. Jaishankar, External Affairs Minister of the Government of India, undertook an official visit to Bangladesh on 28 April 2022. He called on Bangladesh Prime Minister Sheikh Hasina. He also held discussions with his counterpart, Mr. AK Abdul Momen, Foreign Minister of the Government of Bangladesh.
He extended an invitation from India Prime Minister Narendra Modi to the Bangladesh Prime Minister to visit India later this year. They exchanged views on bilateral, regional and international issues of mutual interest during their meeting, noted the news release.
In the meeting, Prime Minister Hasina offered access to Chattogram (Chittagong) Port to India's northeastern region. She noted that Bangladesh and India need to increase their connectivity further, and access to the port would make this possible. Furthermore, India's northeastern region would benefit from access to the Chattogram port.
Subregional cooperation in the energy sector was also highlighted by Mr. Jaishankar in a meeting with the press with Mr. Momen. "India looks forward to stronger subregional cooperation on connectivity and energy sector and other areas. Particularly, the hydropower domain offers opportunity for mutually beneficial cooperation between our countries in the region," said Mr. Jaishankar. He expressed India's willingness to work with neighbors on energy cooperation, including under the BBIN (Bangladesh, Bhutan, India and Nepal) framework.
He also noted that trade, disbursement of loan on bilateral projects, travel services, and investments between India and Bangladesh are "at new heights, and have recovered momentum" that was lost during the COVID-19 pandemic. He underscored that the pandemic has emphasized the importance of building regional supply chains and value chains for essential commodities, including oxygen, medicine and food.
Related links
India Acquires Access to Bangladesh's Chittagong Port, Will Help to Enhance Connectivity
Jaishankar pushes cross-border energy & connectivity ties with Bangladesh