Development of Assam's Jogighopa Riverine Port to Boost Bhutan's Subregional Trade
12 April 2022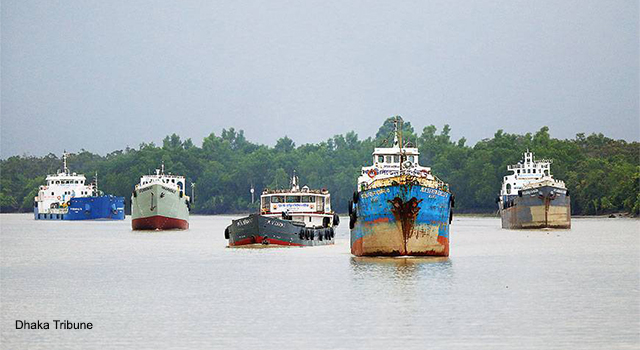 The inland waterways conclave held in Assam, India, on 11–12 April 2022 highlighted the importance of the Jogighopa riverine port in enhancing bilateral trade among Bhutan, India, and Bangladesh. Gelephu, Bhutan—a source of boulder exports to Bangladesh and India—is within a 100-kilometer distance of Jogighopa riverine port. Currently, these boulders are exported by road. Boulder exports from Gelephu to Bangladesh transit through three Indian states—Assam, West Bengal, and Meghalaya.
Developing waterway transport through the Jogighopa riverine port in India's northeastern state of Assam, could further promote connectivity in the subregion. Mr. Loknath Sharma, Minister of Economic Affairs of the Government of Bhutan, noted that India's northeastern region and Assam were the major trading hubs of Bhutan for a very long time. He urged the conclave to work toward enhancing the link between Assam and eastern Bhutan, which has a huge potential in terms of economy of scale. He further added that leveraging waterways is the answer.
Gelephu is finalizing the drawing and design for the integrated checkpoint with single window for import and export transactions, according to Mr. Tshering Norbu, Thrompon (head) of Gelephu Thromde.
Bhutan currently imports raw materials and goods from Kolkata port in India. This is more than 500 kilometres away from Phuentsholing, according to Kuensel.
Read the full report.
Related link