BIMSTEC Energy Ministers Call for Accelerating Energy Cooperation
20 April 2022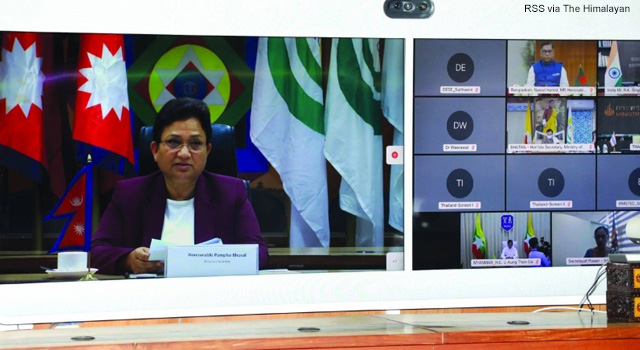 The Bay of Bengal Initiative for Multi-Sectoral Technical and Economic Cooperation (BIMSTEC) held the 3rd Meeting of the BIMSTEC Energy Ministers. The meeting was hosted by Nepal and was held virtually in Kathmandu, Nepal, on 20 April 2022. The meeting was preceded by the 5th meeting of the BIMSTEC Senior Officials on Energy.
Energy ministers representing BIMSTEC member countries Bangladesh, Bhutan, India, Myanmar, Nepal, Sri Lanka, and Thailand adopted a joint statement calling for greater energy cooperation in the region. They also agreed to establish a BIMSTEC Grid Interconnection Coordination Committee to help prepare a BIMSTEC Grid Interconnection Master Plan with the help of the Asian Development Bank.
The meeting emphasized the need to urgently promote energy cooperation and trade among the organization's member countries to achieve energy security in the subregion.
Related Links: