Gorai Flyover along SASEC Highway in Bangladesh Opened in Time for Eid al-Fitr Holiday
26 April 2022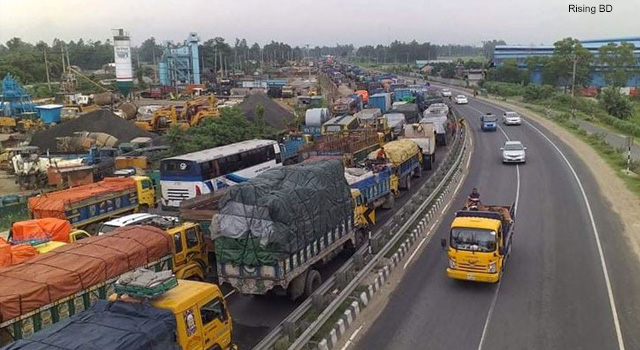 The Gorai flyover in Mirzapur upazila, Tangail, Bangladesh, was opened to traffic on April 25, 2022. "The flyover will ensure smooth movement of vehicles," said Mr. Noor-e-Alam, additional director of South Asia Subregional Economic Cooperation (SASEC)-1 project, Bangladesh Roads and Highways Department.
An estimated 12,000 to 13,000 vehicles ply through the highway daily. Highway officials estimate around 50,000 vehicles will use the highway during this year's Eid al-Fitr holiday.
The Government of Bangladesh is upgrading the Elenga to Rangpur highway under the SASEC-1 and SASEC-2 projects. Expansion work is underway for the road between Bangabandhu bridge's west end and the Hatikumrul intersection in Sirajganj. About 25 temporary toilets were constructed along the highway this year to address the needs passengers, particularly of children, women, and elderly people.
Related Link