Bangladesh NBR Highlights Roadmap to Modernize Border Customs Ports in Meeting with WTO
16 March 2022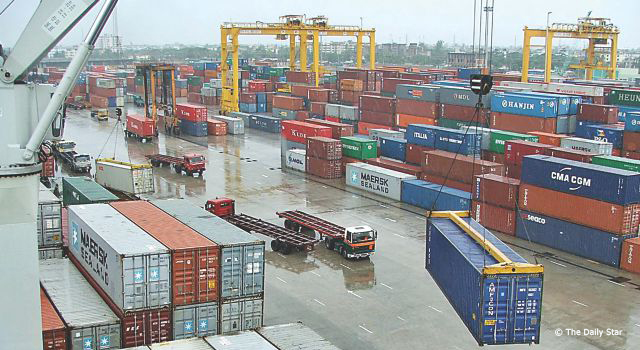 The National Board of Revenue (NBR) of Government of Bangladesh and the World Trade Organization (WTO) held a meeting on 16 March 2022 on the WTO Trade Facilitation Agreement. In the meeting, the NBR highlighted the roadmap developed to modernize Bangladesh's border customs ports. The NBR plans to implement a substantive provision of the WTO Trade Facilitation Agreement by August 2023.
The NBR noted in the meeting that
It has formed a customs legal framework that complies with international standards to improve the cargo clearance processes at the country's land border customs ports.
It is developing an e-payment system and would adopt an electronic cargo tracking system (ECTS) based on a pilot test. This will help secure and facilitate transit cargo at the border customs ports of Akhaura, Sonamasjid, and Tamabil.
It would streamline and expedite procedures to resolve bottlenecks in the Akhaura, Sonamasjid, and Tamabil border customs ports based on the recommendations of a business process analysis and time release study conducted for the border customs ports to streamline the flow of the cargo by August 2023.
It is working on availing pre-arrival processing at the three border crossing ports based on online submission of manifest. This will expedite the release of international cargo by conducting regulatory impact assessment.
According to a news report, the agreement states thar NBR needs to implement the exchange of customs declaration in at least five border crossing points at Akhaura, Benapole, Bhomra, Burimari, and Sonamasjid, with Indian customs to facilitate better risk management and ensure compliant cargoes.
Bangladesh needs to implement at least four out of six measures, including adoption of e-payment system, acceptance of copies, non-mandatory use of customs brokers, penalty discipline, temporary admission of goods and inward and outward processing, and transit process.
An Asian Development Bank-financed technical assistance Preparing the SASEC Integrated Trade Facilitation Sector Development Program supports Bangladesh's implementation of the WTO TFA, and related best practices on transport and trade facilitation. It also supports the Government of Bangladesh in establishing and improving border infrastructure as public goods to reduce the cost and time of cross-border transactions and handle international transit cargoes.
Related link