Bangladesh, India, and Nepal Move Toward Finalizing the BBIN MVA Passenger and Cargo Protocols
8 March 2022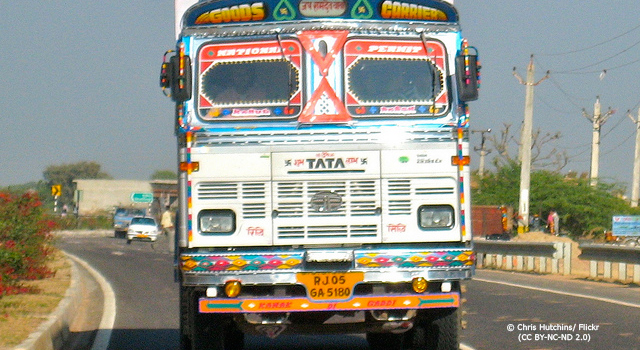 The Governments of Bangladesh, India, and Nepal held a meeting on the Bangladesh-Bhutan-India-Nepal (BBIN) Motor Vehicles Agreement (MVA) on 7-8 March 2022 in New Delhi, India. Bhutan participated in the meeting as an observer. The Asian Development Bank (ADB) provided technical and knowledge support.
The meeting discussed the Passenger and Cargo Protocols of the BBIN MVA Regulation of Passenger, Personal and Cargo Vehicular Traffic. In addition, the meeting (i) finalized the enabling memorandum of understanding for implementation of the BBIN MVA by the three countries. This will be signed by India, Bangladesh and Nepal, pending ratification of the MVA by Bhutan. The delegations expressed their desire to sign the MoU at the earliest to give momentum to the implementation, according to the news release; and (ii) agreed on specific steps and timelines that will expeditiously finalize the Passenger and Cargo Protocols for the implementation of the BBIN MVA.
The meeting also agreed to operate the transport routes' Kakarbhitta (Nepal)- Kolkata (India)- Dhaka (Bangladesh) or Biratnagar (Nepal)- Kolkata, or both, in the next six months. This was noted by Mr. Keshav Kumar Sharma, Joint Secretary, Ministry of Physical Infrastructure and Transport, to the Kathmandu Post.
A study by the Asian Development Bank proposed 10 regional road networks as South Asian Corridors. Seven of these have been identified in the BBIN subregion.
The BBIN MVA will foster greater subregional cooperation. It will help realize the full potential of trade and people to people connectivity between the BBIN countries by enabling seamless movement.
The BBIN MVA was signed on 15 June 2015. In 2017, the parliament of Bhutan decided to hold off on endorsing the plan but gave consent for entry into force of the Agreement among Bangladesh, India, and Nepal.
Related links:
Nepal, India, Bangladesh 'agree' to open transport routes in six months