Growing Demand for Electricity among Rural Households in Bhutan
6 October 2014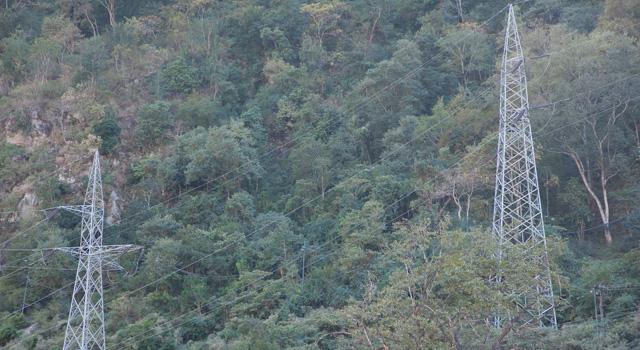 The Royal Government of Bhutan's target to bring "Electricity for All" is picking up pace.
The rural electrification project, which began in 2013 with the initial goal of bringing electricity to 40,257 households, had already connected 40,300 households to the national power grid by August 2014. In response to popular demand, the Government has now set a deadline for every home in Bhutan to receive electricity supply by end 2014.
Currently, five projects—financed through loans from the Asian Development Bank (ADB), Japan International Cooperation Agency, and Austrian Development Agency—are lined up with the Bhutan Power Corporation Limited (BCPL). These projects are set to bring power to 33,031 rural households. Challenges to achieving this by end 2014 include issues related to labor, harsh winter weather, inaccessible roads, and lack of transportation.
For instance, projects for Laya, Sombaykha in Haa, and Lauri, Serthi gewogs in Samdrupjongkhar can be labor intensive due to harsh weather, and remobilizing labor has caused delays. Lack of easy road and transportation access to remote parts of the country and heavy snowfall, especially with the onset of winter, could also result in delays in the Laya region. Furthermore, Bhutan's Department of Renewable Energy (DRE) reports increasing numbers of households that require power connection than the original project estimates.
Mr. Drukchu Dorji, BPCL general manager for rural electrification, said they are trying their best to complete the projects by end 2014. BPCL is tasked with executing the planned works, while DRE is in charge of creating the plans.
ADB is supporting Bhutan's "Electricity for All" program through financing for two projects worth US$38.48 million, covering 704 villages in nine districts. Although the initial target set for these projects were 8,767 households, the ADB-funded projects have connected 9,586 families to the main grid.
Related Links: