SANEM Hosts Bay of Bengal Economic Dialogue 2022
12 March 2022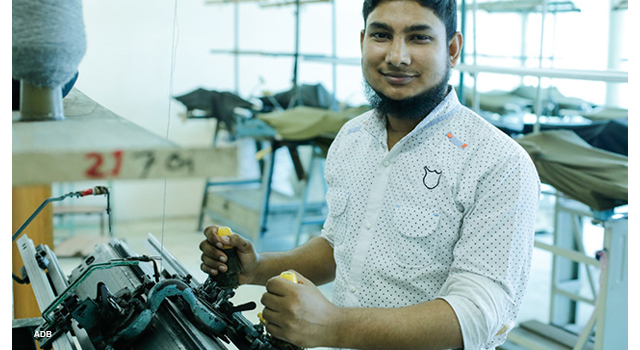 The South Asian Network on Economic Modeling (SANEM) hosted the 2nd Bay of Bengal Economic Dialogue 2022 on 11-12 March 2022. The Dialogue offers a platform for research scholars, economists, practitioners, academicians, policymakers and students to connect and discuss socio-economic welfare issues of countries in the Bay of Bengal region. This year's Dialogue brought together experts and academicians affiliated with the organizing partners, as well as scholars and policymakers.
The session on Infrastructure Connectivity in the Bay of Bengal region noted the need to invest in other forms of infrastructure like social, digital, and financial. Mr. Selim Raihan, Executive Director, SANEM, said that as policymakers heavily discuss physical infrastructure that connects trade and investment, social, digital, and financial infrastructure can help make the integration process more effective.
Mr. Prabir De, Coordinator, ASEAN-India Center, underscored the staggering infrastructure requirements in the region, made more challenging because of the COVID-19 pandemic and the supply-chain breakdown. He noted that the progress achieved in the region over the last 25 years is a moderate development. He urged countries to discuss their national plans in harmony with each other, linking their programs.
Mr. Ganeshan Wignaraja, Senior Fellow, Institute for South Asian Studies of the National University of Singapore, noted that while the annual investment gap is around $120 billion, the amount is not too huge if one would consider the level of benefits the investment would bring to the countries.
Mr. Paras Kharel, Research Director, South Asia Watch on Trade, Economics and Environment (SAWTEE), said the region can plan infrastructure in a coherent manner and put some sort of pressure to steer countries towards implementation of the projects.
The agenda also included a special session on post-COVID-19 challenges and opportunities, and organized sessions on people to people contacts and trade and connectivity.
Related links
Bay of Bengal nations urged to invest in connectivity, reap trade benefit