Survey for the Second Indo-Bangla Railway Link Completed
23 March 2022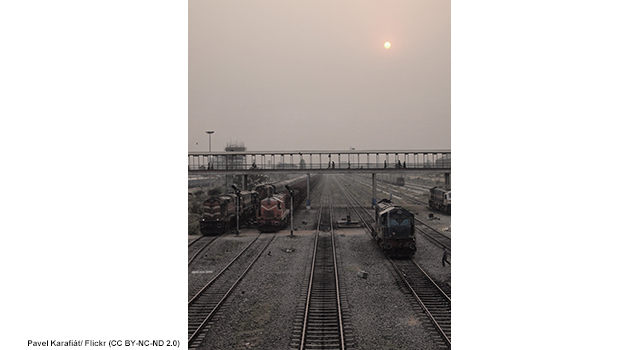 Survey work being done for three Indian Railway projects in Tripura has been completed, including survey for the Belonia (India) – Feni (Bangladesh) line. This is a 30-kilometer railway link that is planned to be the second Indo-Bangla railway connectivity. This was noted by Tripura Transport Minister Pranajit Singha Roy noted to the State Assembly. The two other projects are Dharmanagar (North district) – Pancharathal (North district) and Kailashahar (Unakoti district) railway routes.
Mr. Roy also highlighted the need to further improve the overall management of passenger and freight traffic, including increasing the number of passenger trains through the introduction of double track rail services in the state of Tripura.
The Tripura government sent a proposal to the "North East Region Vision 2035" to transform existing single-gauge tracks into double-gauge to enhance railway connectivity and improve the number of passenger and freight trains.
He also noted that construction of Nischintapur Railway Yard, which will connect Tripura, India, with Akhaura, Bangladesh, is nearing completion with about 98% of the work finished. The Sabroom Railway Yard is also 75% complete, the transport minister added.
Related links
India completes survey for second Indo-Bangladesh railway line
Indian Railways' connectivity boost in Tripura! Survey completed for second Indo-Bangladesh rail line