ADB Country Director Visits SASEC Road Project in Nepal
17 February 2022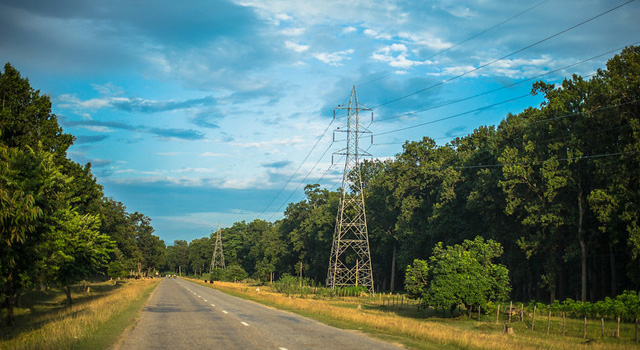 Mr. Arnaud Cauchois, Asian Development Bank (ADB) country director for Nepal, visited the Narayanghat-Butwal section of the South Asia Subregional Economic Cooperation (SASEC) Road Improvement Project to observe the status of the construction on 14–15 February 2022. Mr. Cauchois, joined by Mr. Sushil Babu Dhakal, project director for ADB, and staff members from the Department of Roads, visited four bridge construction sites, crushing plant sites, a concrete batching plant site, and labor and contractor camp sites. The project is financed by ADB.
Mr. Cauchois also met with ministers of economic affairs and cooperatives and physical infrastructure development of Lumbini Province, mayor of Butwal, government officials, and local authorities.
According to Mr. Dhakal, contractors were asked to accelerate construction work after progress for the project was slowed down by the coronavirus pandemic.
The project is upgrading 154 kilometers of Nepal's strategic road network to improve domestic and regional transport connectivity. "This stretch of road once upgraded is expected to bring economic benefits by providing better access to local and regional markets and making movements of goods and people easier," said Mr. Cauchois.
Related Link