India and Nepal Joint Working Group and Joint Steering Committee on Energy Sector Meet
25 February 2022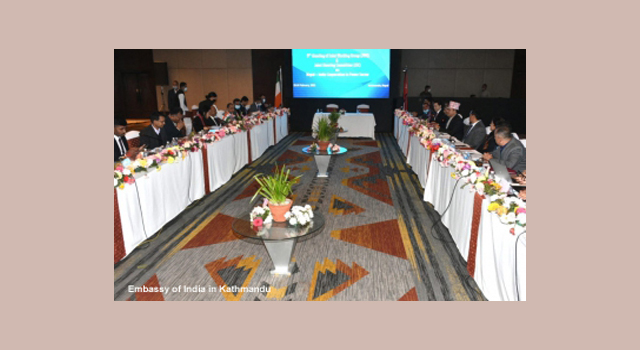 The Governments of India and Nepal held the 9th Joint Working Group and Joint Steering Committee meetings on bilateral power sector cooperation on 23–24 February 2022 in Kathmandu, Nepal. According to the news release, the meeting discussions focused on the following:
Joint development of power generation projects in Nepal;
Joint development of cross-border power transmission infrastructure;
Power trade under respective domestic regulations and policy framework; and
Capacity building assistance.
India acknowledged Nepal's enhanced installed power generation capacity. This will pave the way for stronger and mutually beneficial cooperation in the power sector.
Both countries also agreed to form a Joint Hydro Development Committee to further explore the development of viable hydropower projects in Nepal with a particular focus on storage projects.
Furthermore, the Nepal Electricity Authority requested India to approve a proposal to export 850 megawatts of electricity prior to the coming monsoon. India noted the proposal positively, according to the report by the Business Standard.
The meetings also agreed to increase the capacity of energy being imported and exported through the 400 KV Dhalkebar-Muzaffarpur transmission line.
The JWG and JSC provide the necessary framework to support India and Nepal cooperation in the power sector.
Related links:
India, Nepal agree to form joint task force on building hydropower project
Nepal, India top energy officials meeting to discuss joint investment in hydropower