Bangladesh Railway Procures New Broad-gauge Wagons with ADB Assistance
5 February 2022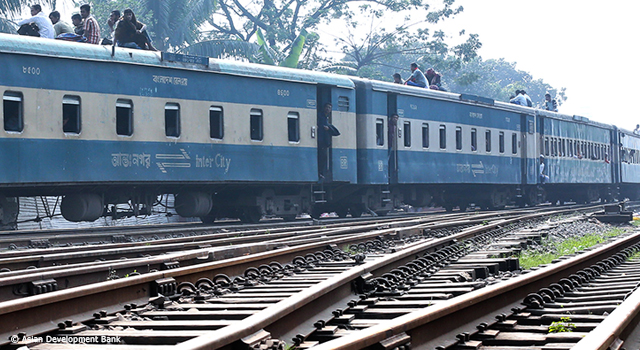 Bangladesh Railway continues to undertake initiatives to improve the country's rail connectivity across the country and with its neighbors. On 5 February 2022, Bangladesh Railway signed an agreement with the Hindustan Engineering and Industries Limited of India to purchase 420 broad-gauge wagons worth Tk. 231 crore (around $26.89 million) with financing from the Asian Development Bank (ADB).
Mr. Md. Nurul Sujan, Railway Minister of the Government of Bangladesh, underscored that Bangladesh Railway aims to improve freight transportation through initiatives such as replacing old wagons with new wagons. Furthermore, Bangladesh is also working on connecting its river and seaports to railways and converting one-way lines to two-way double lines.
The Bangladesh: Railway Rolling Stock Operations Improvement Project, a project of ADB, is financing Bangladesh Railway's procurement of modern rolling stock, supporting the preparation of investment projects to enhance rolling stock maintenance capacity, and supporting the ongoing railway reform.
Related link
Bangladesh signs agreement to purchase 420 broad-gauge railway wagons from India