Planned Economic Corridor in India's Northeastern Region Gets Government's Full Support
29 January 2022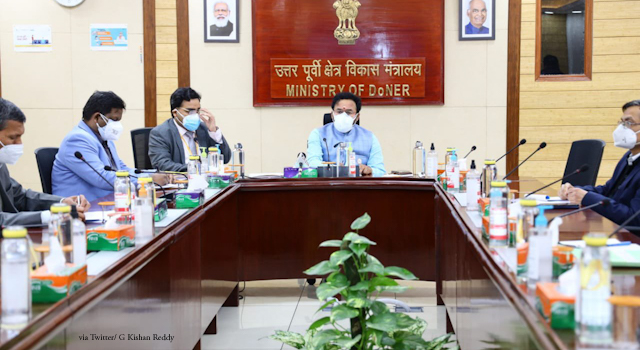 Mr. G Kishan Reddy, Minister for Culture, Tourism, and Development of North Eastern Region of the Government of India, lauded the Asian Development Bank (ADB) for the excellent study carried out on the planned economic corridor in India's northeastern region. He stated that the ministry will support the implementation of the ambitious projects for the economic corridor.
The Minister spoke at a meeting to discuss various developmental projects and the North East Economic Corridor. He highlighted the aim to boost the region's economic development and improve its trade with Southeast Asia.
He proposed creating an inter-ministerial task force comprising Ministries of Agriculture, Civil Aviation, Finance, Transport, Road Transport, Railways, Tourism, Urban Development, and Waterways, as well as the Ministry of External Affairs, and the eight states of the northeastern region to work closely with ADB to ensure the timely implementation of the corridor.
He recommended focusing on capacity building for the non-governmental sector and the revival of historic trade and travel routes of the region with Southeast Asia.
He ensured that the ministry will support the implementation of the projects planned for the Northeast economic corridor through the planned interministerial team, as well as monthly progress reviews.
Related news
Northeast economic corridor aims at improving trade with Southeast Asia, says G Kishan Reddy (ANI News)
Northeast economic corridor aims at improving trade with Southeast Asia, says G Kishan Reddy (The Statesman)