ADB, India Sign Loan Agreement for the Industrial Corridor Development Program (Subprogram 1)
1 December 2021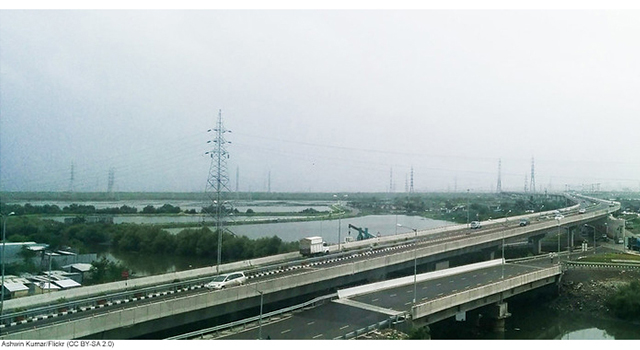 The Asian Development Bank (ADB) and the Government of India signed a loan agreement for the Industrial Corridor Development Program (Subprogram 1) on 1 December 2021. Under the Program, ADB will lend $250 million (about Rs 1,872 crore) support to India. Mr. Rajat Kumar Mishra, Additional Secretary, Ministry of Finance signed on behalf of the Government of India, and Mr. Takeo Konishi, Country Director of ADB India Resident Mission, signed for on behalf of ADB.
According to Mr. Mishra, the ADB financing supports India's aim to develop world-class industrial nodes that are buttressed by efficient urban agglomerations and multimodal connectivity, including international gateways like ports and airports and inclusive, climate-resilient, and sustainable infrastructure.
Mr. Konishi noted that the program complements the Government's ambitious reform agenda to establish institutional framework and build capacity to create an enabling environment for integrated development of industrial corridors, streamline business processes, and promote private sector investment in corridor areas.
The approved loan is the first subprogram of a $500 million loan, which will develop India's 11 industrial corridors across 17 states. Subprogram 1 will prioritize initiatives by the Government of India to strengthen its institutional framework and capacity development for industrial corridor planning, improve project readiness, and facilitate ease of doing business.
Development of India's industrial corridors will expand and enhance the competitiveness of manufacturing in the country.
Related
ADB signs pact for USD 250 mn loan for National Industrial Corridor Development Program
Photo: Eastern Express Highway | Ashwin Kumar | Flickr (CC BY-SA 2.0)