Bangladesh, Sri Lanka Aim to Boost Air and Maritime Links
15 November 2021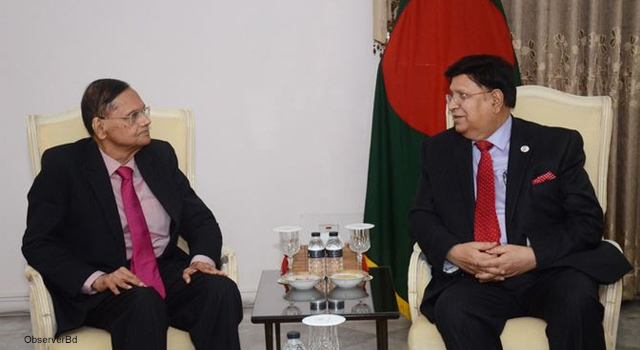 Mr. Gamini Lakshman Peiris, Foreign Minister of the Government of Sri Lanka, paid a courtesy call to Mr. AK Abdul Momen, Foreign Minister of the Government of Bangladesh, on 15 November 2021. He was in Bangladesh to attend the 21st meeting of the Indian Ocean Rim Association (IORA)'s Council of Ministers.
Outcomes of the meeting include:
Emphasis on strengthening air and maritime connectivity.
Both Foreign Ministers noted the need to conclude a preferential trade agreement at the earliest possible time to promote bilateral trade.
Discussion of ongoing cooperation under the IORA, maritime cooperation, maritime security, blue economy, climate change and prevention of over-exploitation of marine resources.
Promotion of further cooperation in various sectors, such as trade and commerce, investment, tourism, and connectivity, and people-to-people contact.
Sri Lanka brought up potential collaboration on e-commerce through sharing of Bangladesh's expertise.
Bangladesh urged Sri Lanka to import pharmaceuticals products from Bangladesh, with Bangladesh's success in the pharmaceutical sector.
Related