Japanese Economic Zone in Bangladesh Set to Raise $1 Billion Investment
23 November 2021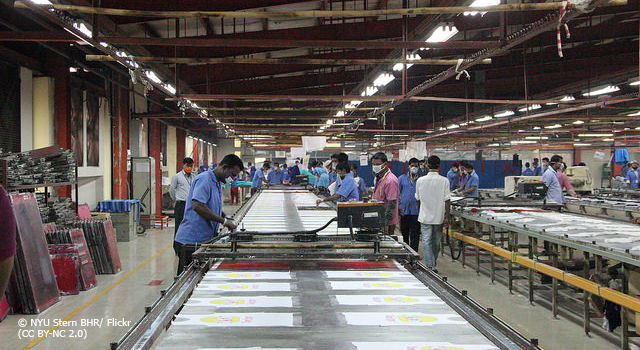 In the Araihazar upazila of the Narayanganj District, Bangladesh, a Japanese Economic Zone is being developed by the Government of Bangladesh and the Japan International Cooperation Agency (JICA). Japan is eyeing to raise $1 billion investment from around 100 companies in the economic zone, according to Mr. Naoki Ito, Ambassador of Japan to Bangladesh. These Japanese companies — including Japanese manufacturers of cars, motorcycles, mobile phones, electronic equipment and motor parts, such as Toyota, Mitsubishi, Sumitomo and Sujit Limited — seek competitive labor costs and supply-chain diversification. The investment is expected to create around 1 lakh (100,000) jobs.
The Tk2,582-crore (around $300 million) economic zone is estimated to begin operations in late 2022. It will be developed on 1,000 acres of land 32 kilometers away from Dhaka. Bangladesh has 30% share and Japan has 70% share of the economic zone, noted Mr. Yusuf Harun, Executive Chairman of Bangladesh Economic Zones Authority (BEZA).
Sumitomo Corporation has been appointed as the land developer of the zone. The company signed an agreement with BEZA in 2019.
Mr. Ito noted that Japanese investors plan to develop economic zones in Chattogram and Cox's Bazar when the Araihazar economic zone becomes successful.
Around 321 Japanese companies operate in Bangladesh at present—a jump in number from the 83 companies operating in 2010. At an investment summit held in October 2021, Mr. Shahabuddin Ahmed, Ambassador of Bangladesh to Japan, said that despite the restrictions caused by the COVID-19 pandemic, there is increasing interest by Japanese businesses in investing in Bangladesh. Factors that attract Japanese investors to Bangladesh include consistent economic growth, a strategic geographical location, increasing interregional and global remittance, a young and skilled workforce, competitive labor costs, infrastructure, and policy support, such as fiscal and non-fiscal incentives to investors.
Related
Japanese economic zone in Narayanganj
Infrastructure will no longer be bottlenecks for Japanese investors: Japanese ambassador