Seven Additional Entry/Exit Points for Bhutan-India Trade
3 November 2021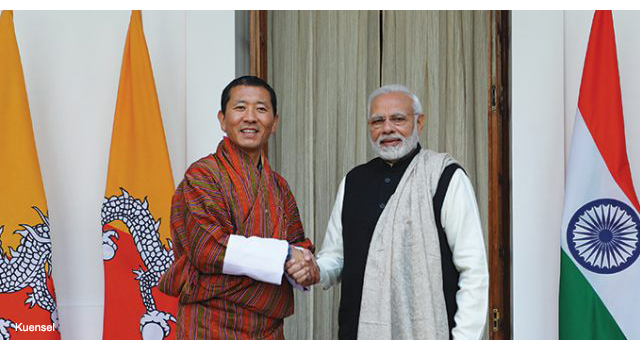 The Governments of Bhutan and India agreed to open seven more entry and exit points to further increase trade and connectivity. The two countries formalized the agreement through Letters of Exchange, forming an addendum to the 2016 Protocol of India-Bhutan Agreement on Trade, Commerce, and Transit.
The following cross-border trading points have been added by Bhutan and India:
Nagarkata Land Customs Station (no commodity restriction),
Agartala Land Customs Station,
Pandu port (Guwahati Steamerghat, and which is subject to cross border control at Dhubri),
Jogighopa port (subject to cross border control at Dhubri),
Asian Highway 48 connecting Torsha Tea Garden in India and Ahllay in Bhutan (an additional route corresponding to the Land Customs Station at Jaigaon),
Kamardwisa, and
Birpara.
Related
India, Bhutan to have 7 more entry and exit points for trade: Govt