KOICA Supporting Bangladesh Road Connectivity Projects
14 September 2021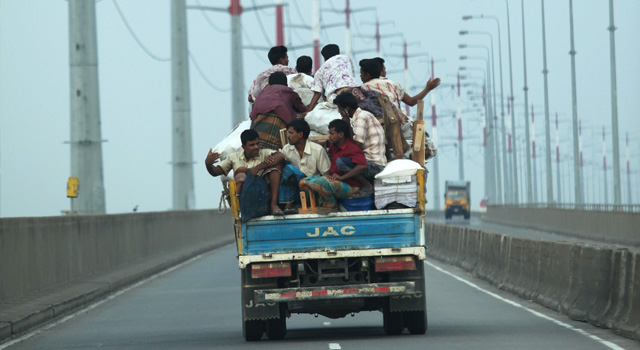 The Korea International Cooperation Agency (KOICA), the Bangladesh Road Transport and Highways Division (RTHD), and Roads and Highways Department (RHD) held a knowledge sharing webinar on "Strengthening Road Maintenance & Management System of Bangladesh" via Zoom on 14 September 2021.
Bangladesh is developing infrastructure through such projects as the South Asia Subregional Economic Cooperation (SASEC) Road Connectivity Project, the SASEC Dhaka-Sylhet Corridor Improvement Project, Sylhet-Tamabil Project, Padma Bridge project, MRT project, bus rapid transit project, cross-border infrastructure project, and the western Bangladesh bridge improvement project.
To help with the challenges of establishing road connectivity, integrating traffic management, and protecting networks from natural disaster, Korea Expressway Corporation, with support from KOICA, conducted a 9-day online fellowship program on "Strengthening and Building the Capacity of Roads and Highways Department Focusing on Road Maintenance and Management System Issues." The webinar also shared with participants how advanced technologies are used to foster road management in the Republic of Korea.
Related Link: