SASEC Railway Project in Bangladesh 62% Completed
11 September 2021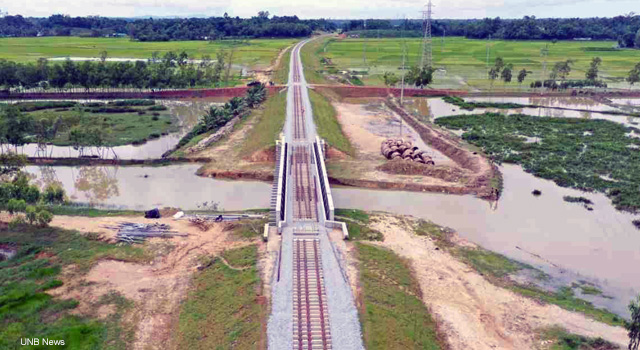 The Government of Bangladesh aims to complete the railway line from Dohazari, Chattogram (formerly known as Chittagong), to Cox's Bazar by June 2023, after work on the project slowed due to the coronavirus disease pandemic. The project is 62% completed.
The Government of Bangladesh has the railway project on its list of 10 priority projects.
The Chittagong-Cox's Bazar Railway Project under the South Asia Subregional Economic Cooperation (SASEC) Program is building a new 102-kilomter dual-gauge single railway line. The project will strengthen the economy of communities along the railway route through increased trade, investment, and tourism.
Upon completion, the rail link is projected to transport an estimated 2.9 million passengers annually between Chattogram and Cox's Bazar.
The project is part of the Trans-Asia Railway network and will connect Cox's Bazar with the Bangladesh railway network. The project was endorsed by the SASEC Trade Facilitation and Transport Working Group during a meeting held in Tokyo on 25-26 November 2015.
Related Links: