Transport Connectivity Key to Intraregional Trade in BBIN and Bay of Bengal Subregions
1 September 2021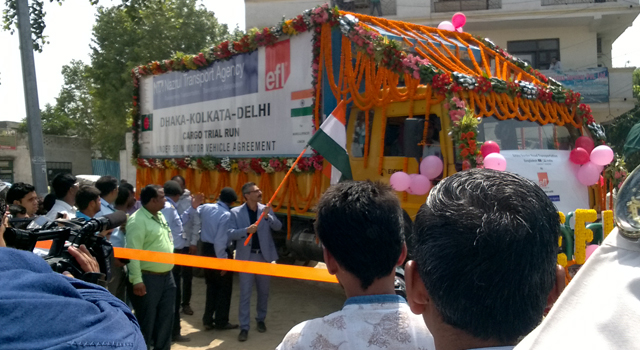 Increasing transport connectivity is key to regional integration and intraregional trade, according to Mr. Dongxiang Li, Lead Regional Cooperation Specialist, South Asia Department, Asian Development Bank. He said the development of a regional framework is needed to harmonize policy, procedures, and practice among countries in the Bay of Bengal subregion.
He was speaking at a webinar on lessons in intermodal transport connectivity from Central, South and Southeast Asia for the Bangladesh-Bhutan-India-Nepal (BBIN) subregion, organized by CUTS International as part of its Enabling a Political Economy Discourse for Multi-modal Connectivity in the BBIN Sub-region (M-Connect) project.
Mr. Li said that the Bay of Bengal Initiative for Multi-Sectoral Technical and Economic Cooperation (BIMSTEC) master plan on transport connectivity will help achieve seamless connectivity in the Bay of Bengal subregion. He also stressed the need to create sustainable infrastructure projects and address socioenvironmental impacts through evaluation and monitoring.
According to Mr. Bipul Chatterjee, executive director, CUTS International, the BBIN subregion should develop a cooperative approach for multimodal connectivity and learn from the success of other subregional connectivity programs.
Related Link: