Third Bangladesh-Nepal Power Sector JSC Meeting Promotes Further Cooperation
14 September 2021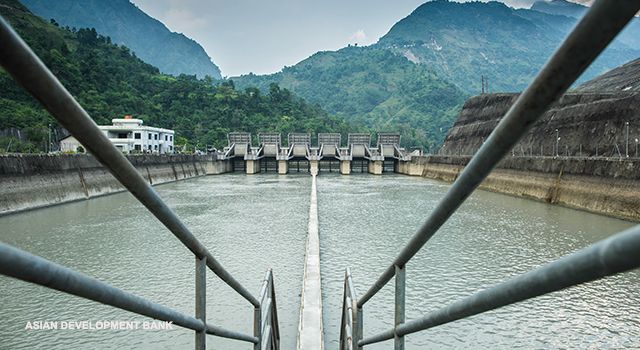 The third meeting of the Bangladesh-Nepal Joint Steering Committee (JSC) in the power sector emphasized how greater cooperation in energy will benefit both Bangladesh and Nepal. The meeting discussed how to further strengthen their work together in the power sector, and took up matters regarding mutual electricity trade, investment in Nepal's hydropower plants, potential hydropower projects in Nepal, trilateral Bangladesh-India-Nepal agreement for power transmission, import of 500 megawatts of power from Nepal's Upper Karnali Hydropower Plant, and knowledge exchange and capacity building.
The meeting was held virtually on 14 September 2021. It was led by Mr. Md Habibur Rahman, Secretary (Power), Ministry of Power, Energy, and Mineral Resources of the Government of Bangladesh, and Mr. Devendra Karki, Secretary, Ministry of Energy, Water Resources, and Irrigation of the Government of Nepal.
Outcomes of the meeting include:
Emphasis on the huge potential for setting up hydropower plants in Nepal and the need for electricity in both countries. The issue of seasonal demand for electricity and mutual electricity trade was considered.
Discussion on the possibility of Bangladesh's private sector investing on power generation in Nepal.
Identification by the Government of Nepal of five potential hydropower projects. Surveys are currently being conducted on these projects. Two separate joint technical teams, Generation and Transmission, comprising representatives from both countries are working to identify potential projects for financing and joint implementation. The teams are also verifying feasibility of power transmission through inter-country power connections and import-export of electricity between the two countries. According to Bangladesh's Ministry of Power, Energy and Mineral Resources, it will make the decision on the selection of hydropower projects for investment upon completion of the ongoing surveys.
Discussion of trilateral agreement between Bangladesh, India, and Nepal. The transmission line will be constructed on Indian territory. Nepal proposed to export 200 MW of electricity from Nepal to Bangladesh through India using an existing transmission line.
Update on the progress of the import of 500 MW of power from Nepal's 900 MW Upper Karnali Hydropower Plant being implemented by GMR Group of India. According to the Bangladesh delegation, the agreement will be signed between Bangladesh Power Development Board, GMR, and NVVN.
Review of cooperation between the two countries in knowledge and experience sharing in the expansion of renewable energy in Bangladesh and Nepal. Both countries agreed to promote capacity building in the power sector.
The meeting was preceded by a Bangladesh-Nepal Joint Working Group on cooperation in the power sector. The 4th meeting of the Bangladesh-Nepal Joint Working Group and the Joint Steering Committee is set to be held in Nepal in March or April 2022.
Related link: