Bangladesh-Bhutan Preferential Trade Agreement Seen to Boost Exports
19 September 2021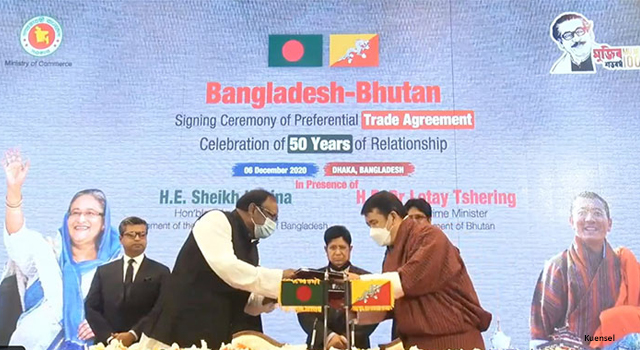 Merchandise shipments from Bangladesh to Bhutan have grown significantly, reported the Daily Star. Bangladesh's export to Bhutan is expected to rise following the preferential trade agreement (PTA) they signed in December 2020.
Two-way trade balance is in favor of Bhutan, which is a source of Bangladesh for fruits and stones.
In the fiscal year of 2020-2021, Bangladesh's merchandise shipments to Bhutan recorded a 58.03% rise in earnings at $6.89 million, from $4.36 million a year ago, according to data from the Export Promotion Bureau.
The bilateral PTA between Bangladesh and Bhutan was enacted to further facilitate and promote bilateral trade between the two countries. Features of the proposed Bangladesh-Bhutan PTA include (i) duty-free access in Bangladesh for 16 more products from Bhutan, including milk, natural honey, wheat, jams, fruit jellies, marmalades, and mineral water and carbonated water. This is in addition to the 18 products already receiving duty-free access in Bangladesh; and (ii) duty-free access in Bhutan for 100 products from Bangladesh, including garments, processed agricultural goods and electronics.
Related link: