Restored Haldibari-Chilahati Rail Route Boosts India-Bangladesh Freight Transport
1 August 2021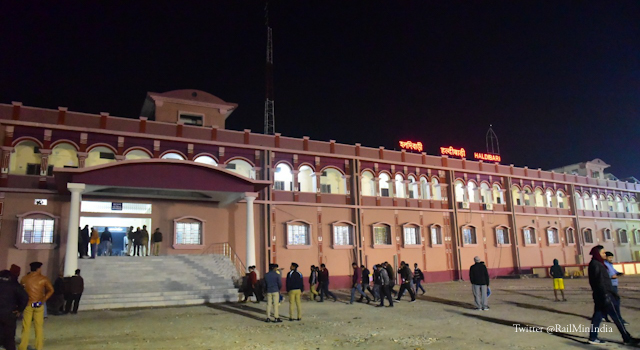 Indian Railways and Bangladesh Railway commenced the regular operation of freight trains on the restored Haldibari (India) - Chilahati (Bangladesh) Rail Route on 1 August 2021. Indian Railways dispatched a freight train loaded with stones from the Damdim Station of Northeast Frontier Railway (India) to Bangladesh.
Bangladesh Prime Minister Sheikh Hasina and India Prime Minister Narendra Modi reopened this rail link on 17 December 2020. It aims to further boost the movement of passenger and goods between Bangladesh and India. This will also benefit their neighbors in the region, including Bhutan and Nepal.
The Haldibari-Chilahati route is around 12 kilometers. According to the news release by India's Press Information Bureau, the distance between Haldibari Railway Station to the international border is 4.5 km, and 7.5 km on the Chilahati side. Around 20 freight trains are expected to be interchanged on this route per month. The Haldibari-Chilahati link is the fifth one connecting India with Bangladesh. The other operational linkages are Petrapole (India) - Benapole (Bangladesh), Gede (India) - Darshana (Bangladesh), Singhabad (India) Rohanpur (Bangladesh), Radhikapur (India) - Birol (Bangladesh).
Related links
India, Bangladesh resume freight services on Haldibari-Chilahati rail route after 56 years
Commercial Services On Railway Link between India, Bangladesh Start Sunday
India, Bangladesh resume freight train operation via Haldibari-Chilahati route