ADB, Government of India Sign $484 Million Loan to Upgrade Road Network in Tamil Nadu Industrial Corridor
16 June 2021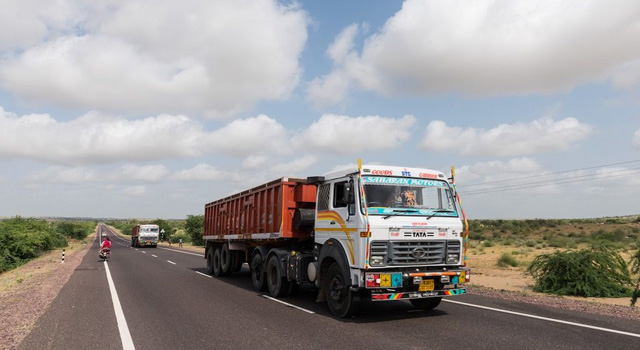 The Asian Development Bank (ADB) and the Government of India signed the Tamil Nadu Industrial Connectivity Project on 16 June 2021. Under the agreement, ADB will finance a $484 million loan to improve transport connectivity and facilitate industrial development in the Chennai–Kanyakumari Industrial Corridor (CKIC) in the state of Tamil Nadu. The Government of India will provide complementary financing of $420.6 million.
Mr. Rajat Kumar Mishra, Department of Economic Affairs Additional Secretary, Government of India, and Mr. Takeo Konishi, ADB Country Director for India, signed the agreement for the project on behalf of the Government of India and ADB, respectively.
Mr. Mishra noted that the project is key to providing seamless road connectivity across industrial clusters, transport gateways, and consumption centers. It will also help reduce logistics and production costs for CKIC's targeted industries to boost their competitiveness.
Mr. Konishi emphasized that the overall objective of the project is to spur industrial transformation through provisioning of essential transport, energy, and urban infrastructure for holistic development of industrial growth centers. The project is part of the priority infrastructure projects identified for corridor development under the ADB-supported CKIC comprehensive development plan,
Expected project outputs are as follows:
Output 1: Upgrading and maintenance of state highways. The project will upgrade about 590 km of 16 state highways in the CKIC and its neighboring areas with (i) engineering design features of climate change adaptation and road safety, and (ii) 7-year performance-based maintenance.
Output 2: Capacity enhancement in road safety, sector planning, and research. The loan will support (i) strengthening of the knowledge and research function of the Highway Research Station by developing its institutional strategy and by modernizing its organization, business process, facilities, and equipment to pursue better value for money in the sector; (ii) development and piloting of road safety improvement program in accident-increasing urbanizing areas; and (iii) enhancement of sector planning capacity.
The CKIC is part of India's East Coast Economic Corridor (ECEC), India's first coastal economic corridor. The ECEC covers 2500 km of India's coastline, stretching from West Bengal to Tamil Nadu. It strategically links India with urban and industrial clusters, and integrates with regional value chains in Southeast and East Asia through ports along the coastline, including Chennai and Thoothukudi ports in Tamil Nadu. ADB is the leading partner of the Government of India in developing the ECEC.
Related links: