Bangladesh Formulates Customs Rules for Transit and Transshipment of Goods
31 May 2021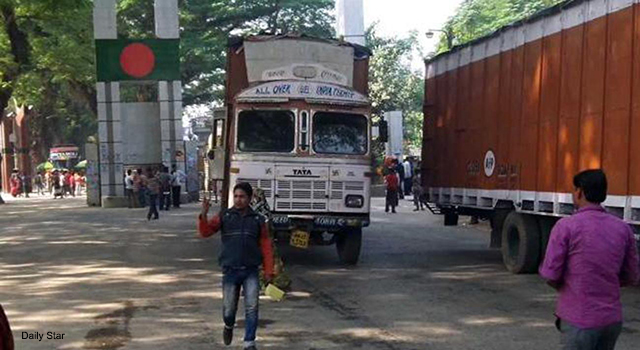 Bangladesh's National Board of Revenue (NBR) has formulated customs rules to facilitate the movement of Indian goods via Bangladesh to India's northeastern region and other countries specified in the Bangladesh-India transit and transshipment agreement, noted a report by the Daily Star.
The "Customs Transit and Transshipment Rules 2021" aims to define guidelines for the transit or transshipment goods and bring it under proper authority. As the guiding principle for the transportation of goods via Bangladesh, the rules will apply to the transit or transshipment of goods using the soil of a country where Bangladesh is a party to the international transit or transshipment system.
The rules specified that
Tenure of the transit or transshipment will be seven days from the moment Indian goods leave the port of entry in Bangladesh. In case of a failure to carry out the transit or transshipment, the authorized person will need to submit a written application explaining the delay to customs authorities within the stipulated time.
The NBR will appoint a customs commissioner as the national transit or transshipment coordinator, who will resolve queries and proposals related to transit and transshipment and coordinate with other agencies.
An officer will assist the commissioner at each of the entry and exit ports of Bangladesh.
Provision has been made for the physical inspection of the consignment by the customs authorities. The customs office at the entry port will scan the goods. If a wrongdoing is suspected, officials can examine the goods. Any shipment can also be selected for a physical examination based on intelligence information.
Transfer of goods from one vehicle to another will be held in the presence and supervision of officers nominated by customs.
The Daily Star report also shared the tariff structure to be collected by the Chattogram Customs.
Related link: