Bangladesh Opens First Tender for SASEC Dhaka-Sylhet Highway Expansion
7 May 2021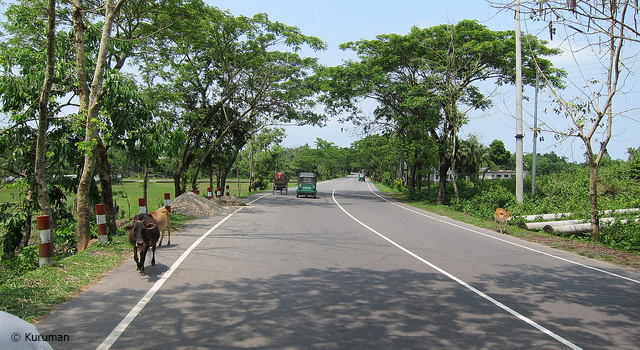 Work on the South Asia Subregional Economic Cooperation (SASEC) Dhaka-Sylhet Corridor Road Development Project is set to begin, with the Roads and Highways Department (RHD) opening the first tender for road widening work on the highway. The invitation for bids was sent out on 29 April 2021 for the widening from two lanes to four lanes of the 35-kilometer stretch of the highway from Dhaka to Narsingdi.
RHD aims to complete the selection of contractors within six months. Tenders for five other sections of the highway will be finished within the year. Road construction work will begin in January-February 2022, according to Mr. Mohammad Fazlul Karim, project director. The Dhaka-Sylhet highway is a major thoroughfare in Bangladesh, along with the Dhaka-Chattogram highway.
The Asian Development Bank will provide funding of BDT132.44 billion (approximately $1.562 billion) for the project.
The SASEC corridor project will improve road connectivity within Bangladesh and increase trade with Nepal, India, Myanmar, and China by easing movement of goods and cargo. The project is included in the SASEC Operational Plan 2016–2025.
The nearly 210-kilometer Dhaka-Sylhet highway is part of the Dhaka‒Sylhet‒Tamabil trade corridor, which is part of the Asian Highway subregional corridor. The Bangladesh Executive Committee of the National Economic Council approved the SASEC Dhaka-Sylhet Corridor Road Development Project on 16 February 2021.
Related Link