ADB Drafts Action Plan to Improve Service Delivery of Bangladesh Customs
9 May 2021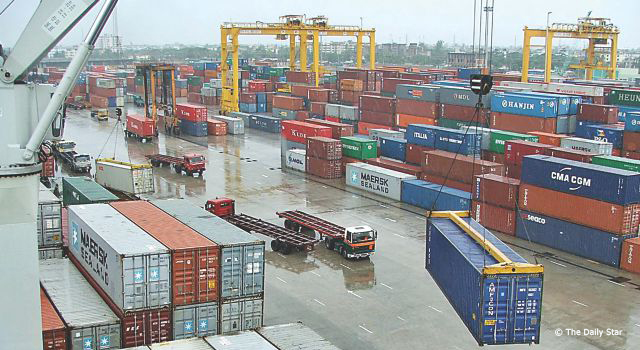 The Asian Development Bank (ADB), in consultation with Bangladesh's National Board of Revenue (NBR), has prepared an action plan in line with the Customs Modernization Plan 2019-2022 of Bangladesh, reports the Financial Express. ADB supports the improvement of Bangladesh's trade facilitation environment under a $1.5 million technical assistance for the South Asia Subregional Economic Cooperation (SASEC) Integrated Trade Facilitation Sector Development Program.
Customs plays a fundamental role in trade management, revenue collection, social protection, and statistics collection. Thus the need to simplify customs procedures and reengineer business processes. Areas identified for improvement by the action plan include customs classification of goods, valuation, investigation and enforcement, quick clearance of goods, post-clearance audit, money-laundering inquiry, investigation and prevention, non-intrusive inspection, risk management and analysis of budgetary measures.
Planned initiatives by the action plan include training customs officials in key areas to improve service delivery. ADB highlights that skilled and competent manpower is important to maximize Customs' investments in new technologies and enhanced processes. Regular specialized training programs will familiarize customs officials with international best practices.
The action plan recommends building capacity in core customs activities, and in managerial, technological and soft skills. It outlined required trainings on the World Trade Organization Trade Facilitation Agreement and its framework and implementation status in Bangladesh, budgetary measures analysis, the Customs Act and allied acts and tariff schedule, and revenue implications of budgetary measures. Additionally, it stated that customs officers need training on techniques to curb smuggling, risk indicators, intelligence, coordination among agencies, search and seizure, among others. The action plan also recommended training on non-intrusive inspection (Image Analysis) technology, chemical analysis course for chemical laboratory, Electronic Cargo Tracking System (ECTS), and identifying and managing hazardous chemicals.
Related link:
ADB identifies customs key areas as obstacles to better service delivery